Managing diabetes today with tomorrow's technology.
Our DiabetesDirectCare™ plans provide low cost, innovative, and super-convenient ways to manage your Prediabetes, Type 1, Type 2, or Gestational diabetes.  You have control in the palm of your hand via our Spruce™ mobile practice app that connects you with phone, text, email, and video telemed services.  You can also see us face to face same-day or next-business-day, on a priority basis, at our modern, state-of-the-art clinic.  
You decide when you need us and how you want to arrange your care.  You are in control.  DiabetesDirectCare™ plans focus on wellness and provide you with unlimited care and communication with all of our Diabetes Specialists.  We seriously mean unlimited care:  as often as you need us, 24 hours/day, 7 days/week, and 365 days/year. Our Diabetes Specialists are always available.  When you need care, we'll be there!
Our Diabetes Specialists, lead by Dr. Timothy Graham, do all of this for DDC members because they focus on Diabetes wellness, not the illness. We have the time and resources to focus on your needs in a way that would be impossible under today's traditional health care plans.

What is DiabetesDirectCare™ (DDC)?
DiabetesDirectCare™ is a patient-membership plan. You pay a flat, all-inclusive monthly fee for the highest quality 24/7/365 connected care through unlimited phone/text/email and video telemed.  Telemedicine is convenient, saves time, and cuts back on the spread of Covid-19 through the diabetes community.  We also offer safe, spatially distanced face-to-face visits in our state-of-the-art clinic – as many visits as you need and as often as want to come in.  When you need care, we'll be there by telemedicine or in-person.
Our DDC Diabetes Specialists offer unlimited Diabetes Education, Dietician services, Meal-Planning, and Exercise Physiology consultations.
You will even get monthly education programs promoting Diabetes Wellness – available online during the COVID-19 pandemic.
You do NOT need to give up your commitment to a healthier, better lifestyle during these trying times!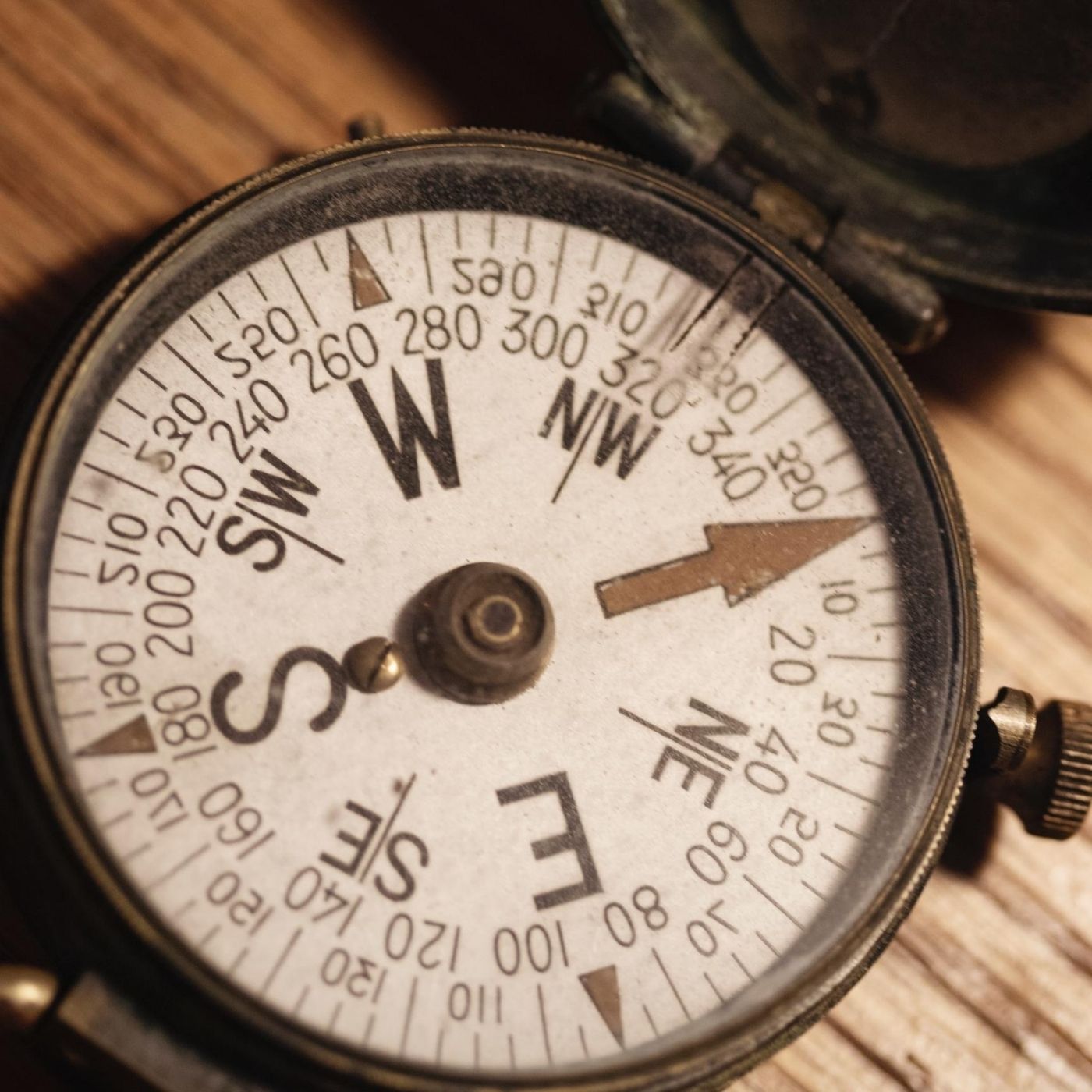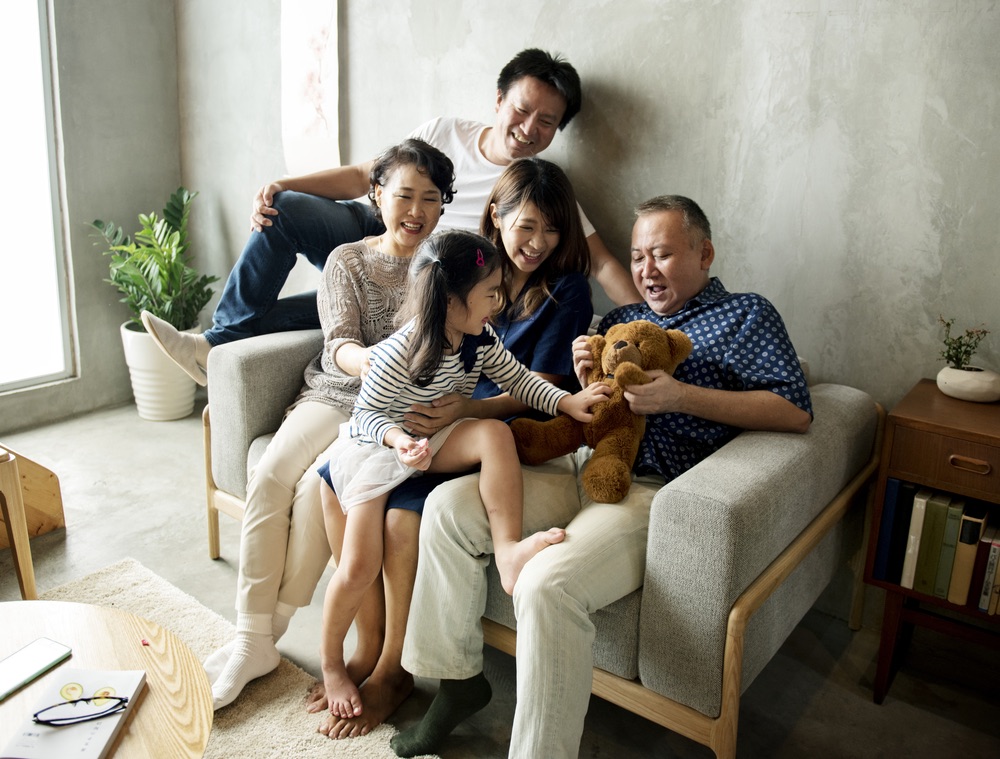 DiabetesDirectCare™ plans combined with Medicare, Medicaid, Tricare, and all major insurance companies, including Select Health, Regence BlueCross BlueShield, Molina Healthcare, University of Utah Health Insurance Plans, Humana, Cigna, PEHP, DMBA / Deseret Mutual Benefit Associates, Aetna, BridgeSpan, and UMR/United Health Care. We also accept cash and CareCredit™, HSA/FSA-based plans, and local and national Healthshare plans. 
Call today, 801-816-1010, and we will explain how DiabetesDirectCare™ will work for you and your specific financial needs.
DiabetesDirectCare™ Benefits You
24/7/365 on-call coverage for refills or urgent needs

Unlimited visits face-to-face or telemedicine

phone/text (SMS)/email – seriously, unlimited!  As many visits as you need, and as often as you need them.

Priority scheduling for same-day and next-day appointments.  DiabetesDirectCare™ makes you a VIP patient-member, and we'll move heaven and earth to get you the care you need, quickly and efficiently.

Unlimited visits for Diabetes Education (including continuous glucose monitor (CGM) and insulin pump services), Dietician services, Meal-Planning, and Exercise Physiology.

On-site "instant" HbA1c and kidney function tests.

On-site blood drawing services, so you do not have to run all over town to get your lab work done, plus access to your results through our secure portal.

Discounted prices for insulin and other diabetes medications through negotiated prices and manufacturer assistance programs.

Discounted prices for diabetes equipment, including insulin pump and continuous glucose monitor (CGM) supplies.

Seamless processing of paperwork for diabetes equipment and supplies – rapid prior authorization submissions, quick appeals to rejections, and rapid turn-around on certificates and letters of medical necessity. 
We are experts (Specialists) at helping you get your "diabetes stuff" in a timely and reliable fashion!
Why introduce DiabetesDirectCare™ Now?
Well, the spread of COVID-19 is one good reason.
People with diabetes are 3- to 4-times more likely to die from COVID-19 if they become infected.  As a result, unless they are acutely ill, people with diabetes are generally discouraged from going to InstaCares and ERs, or even from attending routine medical visits with their general practitioners, since these are all places where the Coronavirus can easily be transmitted.
Telemedicine has emerged as a key solution for providing routine care to people with diabetes and other high-risk conditions without exposing them to COVID-19. Through an emergency act of Congress, the Federal Government (Department of Health and Human Services) has relaxed national telemedicine rules. Telemedicine can now be provided on-demand and is fully covered by Medicare/Medicaid and commercial insurance plans.  Therefore, this is an opportune time to focus on effective telemedicine delivery to people with diabetes, a critical mission of our DiabetesDirectCare™ plans.
Telemedicine with DiabetesDirectCare™ is more than just a "video chat."  We conduct a thorough history, medication reconciliation, symptom review, and, when possible, a limited physical exam.  Importantly, we routinely download and manage insulin pumps, Dexcom G6, Freestyle Libre, Medtronic Guardian 3, and all other meters remotely via cloud-based services.  And so, your telemedicine experience at DETS won't be a poor substitute or next-best approach.  We use telemedicine to deliver high-quality, high-impact care that gets you what you need when you need it.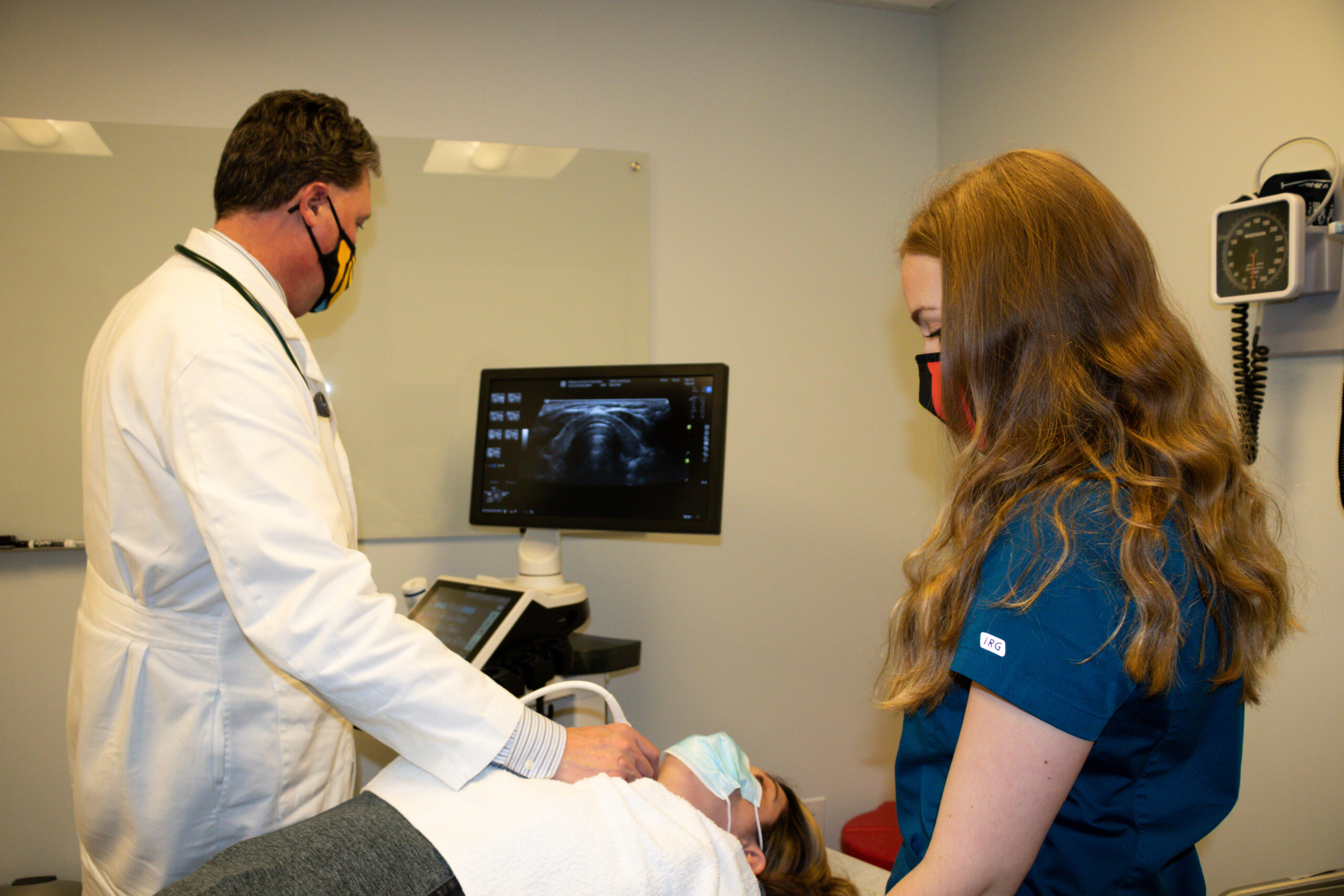 Who is the best fit for DiabetesDirectCare™?
DiabetesDirectCare™ is a great option for uninsured people paying out-of-pocket and underinsured or who have "high deductible" HSA/FSA-based plans.  Besides, many fully insured patients choose DiabetesDirectCare™ for all the benefits of 24/7/365 telemedicine and unlimited face-to-face visits, unlimited diabetes education, nutrition, exercise physiology services, and unlimited access to our vast array of educational materials. There is no such thing as "one-size-fits-all" for diabetes care, and we are dedicated to providing you with a range of options that will suit your individual needs.
DiabetesDirectCare™ plans also save you time and effort while caring for a parent or child with diabetes. No driving all over town or waiting weeks for your next appointment:  we offer 24/7/365 care via our mobile Spruce™ app that is easy to use from your cell phone, tablet, laptop, or desktop. We also use this connected platform to offer special services to people with diabetes who are traveling business, away at college, or religious missions.
DiabetesDirectCare™ gives you confidence, comfort, and peace of mind anywhere and anytime, because …when you need care, we'll be there! 
We help you keep your Diabetes on track with the newest technology, proven medications, and scientifically proven lifestyle support tailored just for you.
DiabetesDirectCare™ plans employ the newest and best technologies, medications, and health practices to improve your life with diabetes.  We are experts (Specialists) in helping you manage continuous glucose monitors (CGMs) and insulin pumps and have the capacity to download and review your data in minutes when needed easily.  We not only encourage our patient-members to take on these new technologies but even incentivize taking these steps by rewarding CGM and pump users for their efforts with discounted memberships. We look far and wide to identify the best combinations of medications at the most affordable costs to ensure that your diabetes either improves or stays stable to the point where you will not need to keep adding new medications.  We focus on using newer medications for diabetes that reduce weight gain and decrease the potential for your diabetes to progress to needing insulin.  In fact, it is much more common for us to take people with diabetes OFF insulin than it is for us to start insulin! 
As far as lifestyle support, helping you find the combination of diet and exercise that suits you best and cut through the jungle of internet claims about the "newest/best" diet, "break-through" fasting routines, and that "one exercise you only have to do 15 minutes a day", etc.
There is a lot of confusing and contradictory information being thrown at people with diabetes. We are there to help you make sense of it and navigate toward the treatments and practices that will help you achieve long-term improvements in your wellness.
What is the point of a 24/7/365 care program when I can see my regular doctor every 3-6 months?
First, are you really satisfied with the care you are getting with your regular doctor? If so, then in all honesty, Diabetes Direct Care™ may not be a good fit for you. Diabetes is a tricky condition, frequently requiring an intensive, hands-on approach.  Blood sugars can surge up or down when you change your diet, activity level, or other medications. Infections, even head colds and urinary tract infections, can cause massive swings in blood sugar.  Even if you are stable and well-controlled on diet/exercise or metformin only, you will still benefit from Diabetes Direct Care™.  You'll get (i) rapid, on-demand care, when and where you need it, and (ii) extensive lifestyle management services, including unlimited diabetes education and dietician services, meal-planning, and exercise physiology consultations.
Lay the foundations for Diabetes Wellness and have the support you need to ensure you are the "best you" for the rest of your life
Our Diabetes Care Specialists and Educators guide you on diet and exercise plans, monitoring techniques, and blood sugar goals. We have on-site and webinar-based classes to teach you how to better understand diabetes, optimize your lifestyles, and manage your medications.  You can count on making lasting relationships with our passionate Diabetes Specialists Educators.  We want to get to know you personally.  We can provide the best possible care when we understand your home and work life, family situation, other medical problems, personal likes and dislikes, and prior experiences (good and bad) with managing your diabetes. In addition to helping you develop a personalized care plan, our Diabetes Specialists and Educators will become your friends and advocates on your journey to Diabetes Wellness.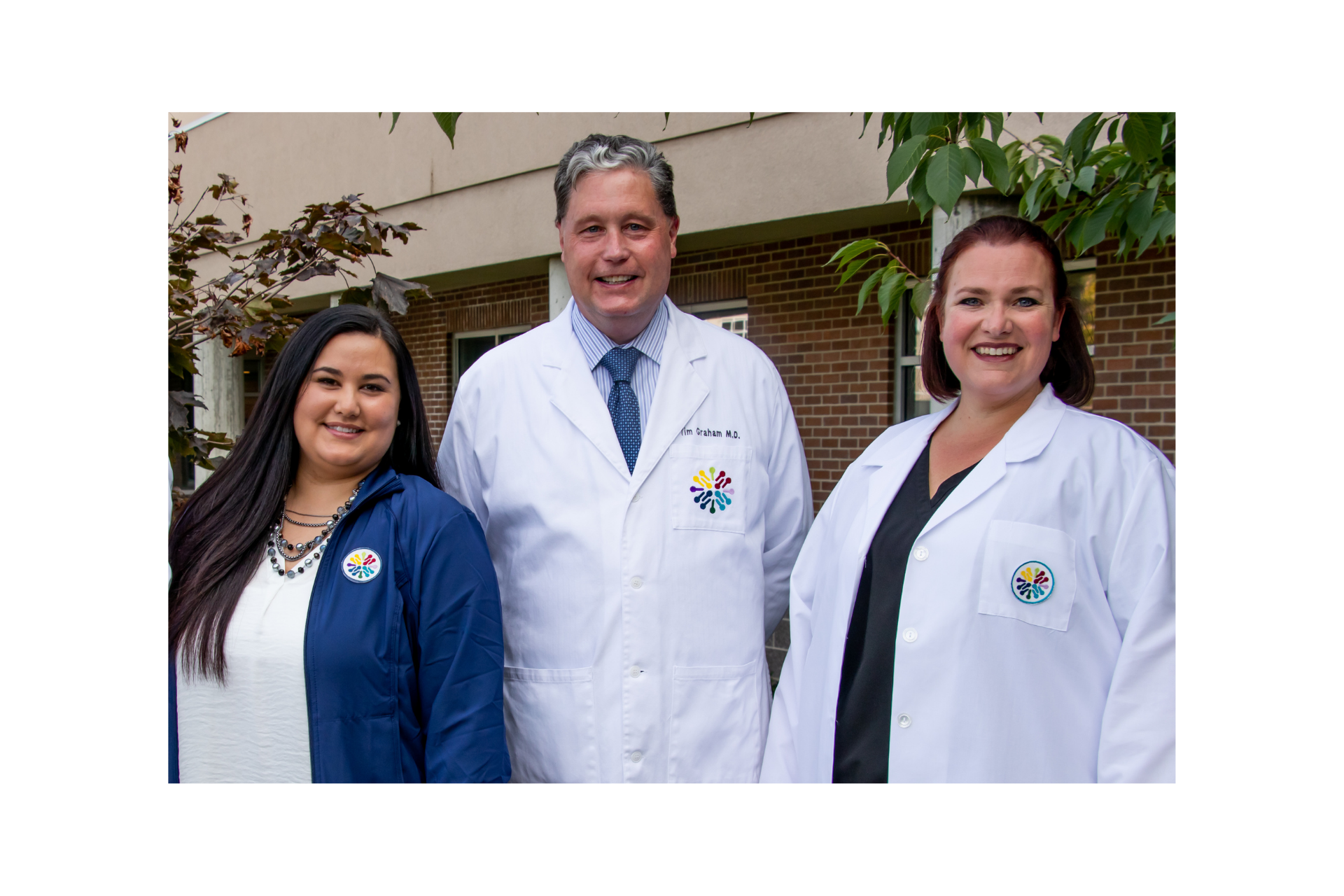 Telemed Visits with highly trained Diabetes Specialists 24/7!
Our Diabetes Specialists are here for you face-to-face on online Diabetes 24/7 and 365 days a year…Yes, you read that right – we really provide all this to our DiabetesDirectCare™ Patient-Members. No more fearing those sick days or overlooked refills. No more waiting 3 to 6 months to discuss your diabetes with an expert.  We are here for you every day!
Diabetes Specialists to Help You Stay Motivated
Activities to put your knowledge into action
Tools to track your progress, sugars, wellness and more
Personalized programs based on your feedback
Diet tips to help with weight management & glucose control
Here is how YOU can achieve 100% diabetes control and wellness by joining DiabetesDirectCare™
DiabetesDirectCare™

is shown to reduce complications, hospitalizations, and medication costs via close monitoring and immediate attention 24/7/365 when you need it most.  

Minimize the time you spend going to and from doctors' appointments or sitting in office waiting rooms.  Most aspects of your care can be handled remotely by phone/text/email or telemedicine "virtual" visits, depending on your needs and wants.  You can always come in for a face-to-face visit when you want to be seen. With

DiabetesDirectCare™

, you get to plan how/when you see us and on your own terms.  

When you join

DiabetesDirectCare™,

our Diabetes Specialists are available 24/7 and 365 days a year. We are always here to guide and assist you with any problems or questions.  Our clinic is open Monday – Friday with extended office hours from 7 am to 7 pm. 

With

DiabetesDirectCare™

, you get prioritized scheduling for the same-day, next-day in-office, or telemed video visits.  

We provide on-site laboratory blood draws and rapid, point-of-care A1c and kidney testing.

Your DiabetesDirectCare™ patient-membership includes your personalized care plan, prescription and equipment refills, help with medication savings, support in negotiating with insurance companies over medication and equipment costs, access to low-cost medication programs, and unlimited Diabetes Education services, including exercise and diet planning.
Remote Monitoring Tools
You deserve access to a team of Diabetes Specialists 24/7 – 365 days a year. By joining

DiabetesDirectCare™,

your medical management and diabetes education become unlimited, affordable, and extremely easy to access. We strongly encourage using our Spruce™ application for texting, emailing, and telemedicine visits whenever you need care. 

Have a CGM or pump? W

e can set you up for a simple cloud-based sharing of your data.  If you get in trouble or have a question, we can quickly access your CGM or pump data, 'take a look' remotely, and get you the answers you need.

If you are a caregiver to someone with diabetes who is elderly or less mobile, then

DiabetesDirectCare™

is an ideal and convenient option that will save you time, hassle, and money, while keeping your loved one safe, secure, and well cared for. 

DiabetesDirectCare™

gives you everything YOU NEED to succeed with a wealth of remote care options you cannot get from a traditional doctor's office. This is top-notch, highest quality remote care built around YOUR schedule and YOUR needs!
24/7 and 365 Days a Year Access
Get ahold of one of our Diabetes Specialists 24/7 and 365 days a year using our Spruce™ app via phone, text, or email.  You can also meet through telemedicine or face-to-face visits whenever you want, even on short notice.  We always prioritize our

DiabetesDirectCare™

members to same-day or next-day appointments.  

DiabetesDirectCare™

combines convenience for you with the highest quality communications in the diabetes field.  This improves health outcomes by enabling immediate interventions when they are needed.  No more waiting 3 to 6 months to get your questions answered, get your meds adjusted, or have someone listen to you.
Educational Resources
Let us be your eyes and ears.  Whenever a new treatment option, drug, or diet plan emerges, we are right on it and will share the details and our analysis with our

DiabetesDirectCare™

patient-members. 

In addition to constantly reaching out to you with new information and care options,

DiabetesDirectCare™

has multiple resources you can tap into on your own to aid in your journey to Diabetes Wellness.

Unlimited visits with our Diabetes Educators, registered dieticians, and exercise specialists.

Monthly Back on Track™ Classes—free 3-hour classes held in the morning or afternoon to help you understand your numbers, optimize your lifestyle, and focus on areas of change that will have the greatest impact on your long-term health.
Quarterly Diabetes Boot Camps™ —in-depth 3-day intensive head-to-toe assessment by history-taking, physical exam, and a variety of cutting-edge,  "executive-level" testing to assess your risks for diabetes complications and cardiovascular problems, plus to develop a long-term personalized care plan that to be carried out and monitored moving forward.  Your DiabetesDirectCare™ membership provides discounted access to these intensive Boot Camp programs.

Weekly blog articles on our website reporting up-to-date research and developments that can impact your life with diabetes. DailyDETS

Our private Facebook Group, one community sharing wins and support.

Our library features constantly updated informational videos on our DETSutah YouTube Channel, providing answers to the most common, basic diabetes questions, extending to the latest trends in diets, exercise plans, medications, other treatments, public policy, and diabetes lifestyle issues. 

Diet and recipes galore on Pinterest.
Frequently Asked Questions
Frequently Asked Questions