Meet  Dr. Timothy Graham, MD "Tim"
Diabetes Specialist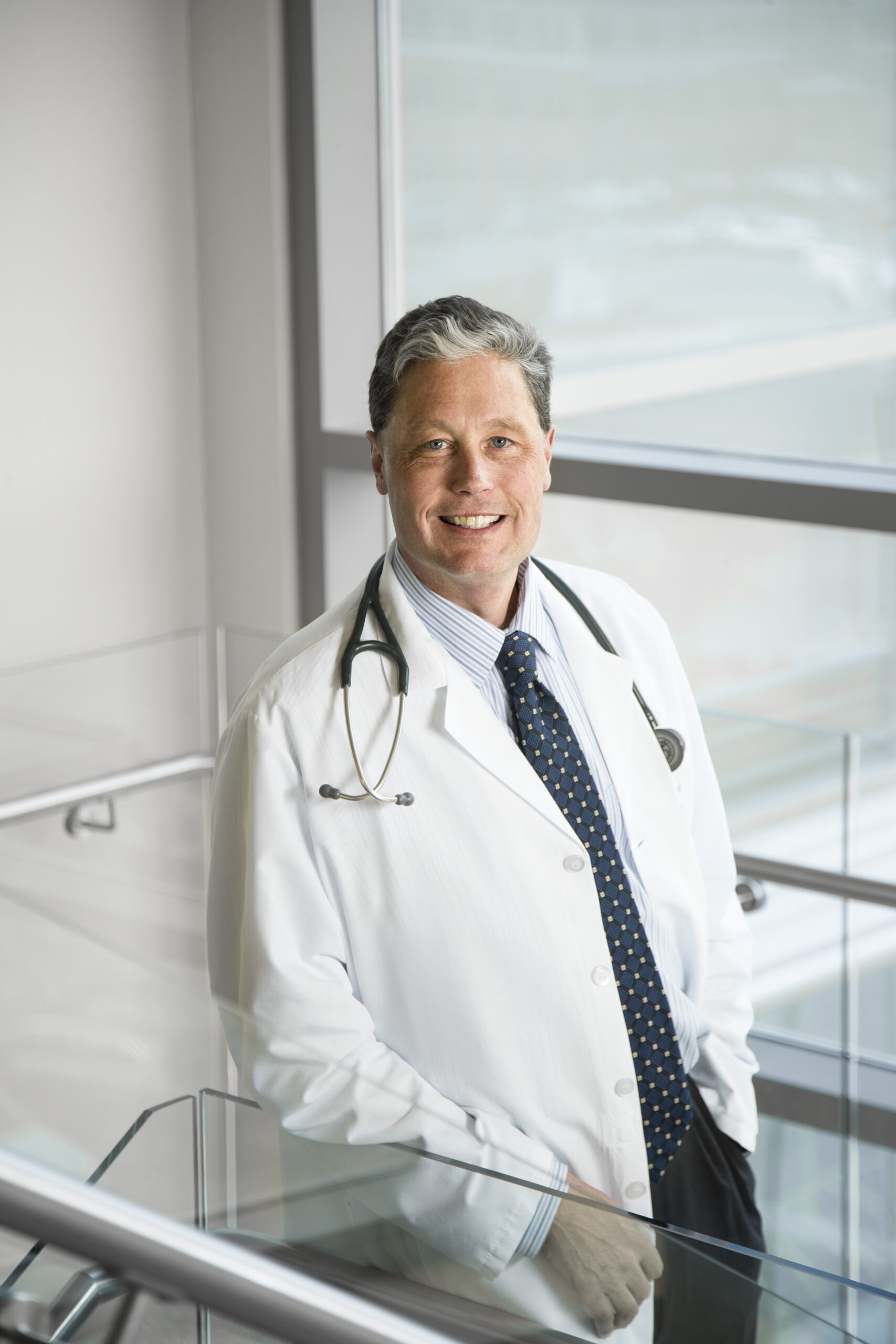 I grew up in Akron, OH, close to Cleveland and also spent some time in Columbus, OH in my younger years. 
While a professor at Harvard (Boston), I was recruited by the University of Utah to establish a new Diabetes research and clinical unit focusing on the biology of fat.  My laboratory was trying to answer the question:  "Why does being overweight cause diabetes and diabetic complications like heart disease and stroke?"  We made a lot of progress in this area, but there is still much to learn.
I grew up with a parent (my dad) who was seriously impaired by diabetes.  I felt helpless watching diabetes wreak havoc on his life.  Even though I couldn't help him, I wanted to do something to help other people in his situation.  While diabetes itself is sometimes hard to prevent, we are really good at preventing diabetic complications. I focus a lot of my effort on helping my patients reduce the risk of diabetic complications (like eye, kidney, nerve, and foot problems, and vascular disease like heart attacks and stroke).  My dad developed all of these problems in his lifetime as a person with diabetes.  My dad was overweight, and I was an overweight kid, so addressing the challenges of being overweight is also important to me.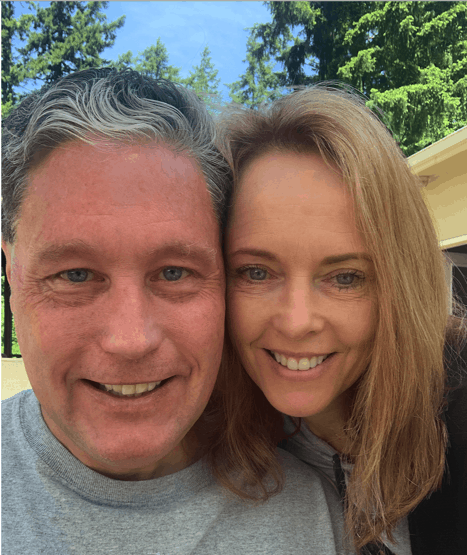 My favorite color is green: forest green bordering on teal to be specific.   We made sure to include that color in our clinic logo! My favorite meal is a bad answer for a doctor… but… pepperoni pizza with jalapeños.  Now you know I am honest.
My favorite vacation spot is Lake George, NY or Marco Island, FL – it's a toss-up!
My favorite movie is … well there are too many to choose just one. I enjoy movies, podcasts, and audible books.
My wife turned me into a Utes fan but I still love to watch Ohio State. I'm also a Cleveland Browns fan (please no laughing).  I enjoy taking hikes with my dogs… and wife when I can convince her to join me! At least until the snow flies, and then we'll both be skiing!
Founding and opening DETS is something I have wanted for a long time. I am committed to creating something better for my patients, and not just duplicating the same old thing in Diabetes care, which frankly hadn't been working very well for patients over the decades. You can count on me to bring you the latest and best approaches to treatment, a "listening ear", an "I'm on your side" attitude, and a cooperative approach to finding a plan that will work for your lifestyle and needs. This is what you can count on from me as your Diabetes Specialist.  Tim
Meet Tannen Ellis-Graham
CEO/Founder & Dr. Graham's better half.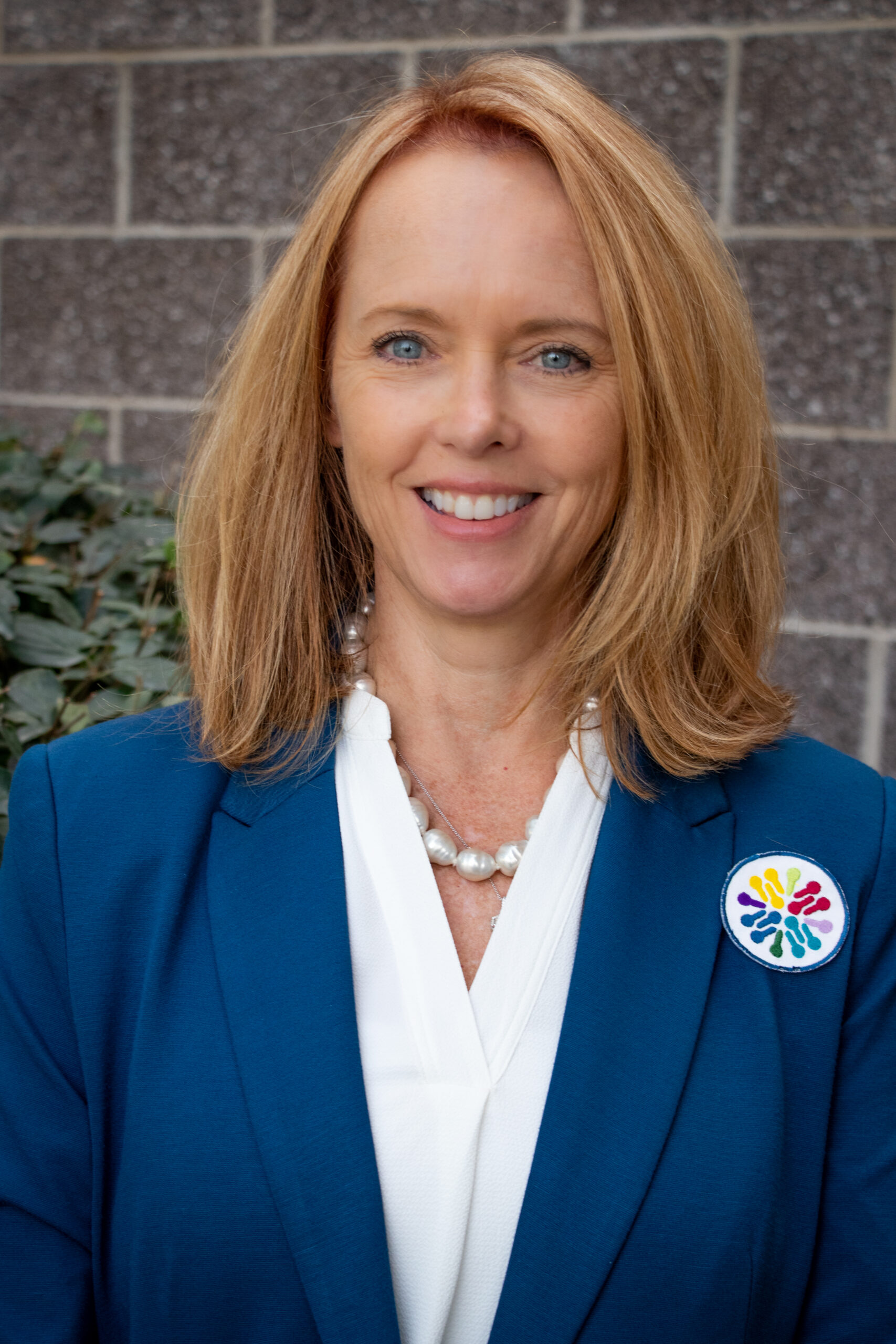 Tannen is an unusual name.  People who know me sometimes call me Tan, TanTan or just T; I've also been mistakenly called "Shannon" and even "Cannon". I prefer Tannen, but I will answer to almost anything.
I was born in Savannah, GA, in an Army tent. I was there until we moved to Utah when I was almost 5 yrs old. So, yes, I still say "Y'all" and "Fixin'", and have even been known to say, "Are Y'all fixin' to go somewhere?" I attended school here in Utah, then took off to live and work in Oklahoma City, OK, and Charlotte, NC.  It's a long story – ask me sometime.  I've been back in Utah for decades now.
Why start DETS? This clinic is Tim's dream (Dr. Graham), and I am committed to creating a clinic that focuses on wellness, not illness. We are a good tag-team. He covers the medical side, and I cover the operations.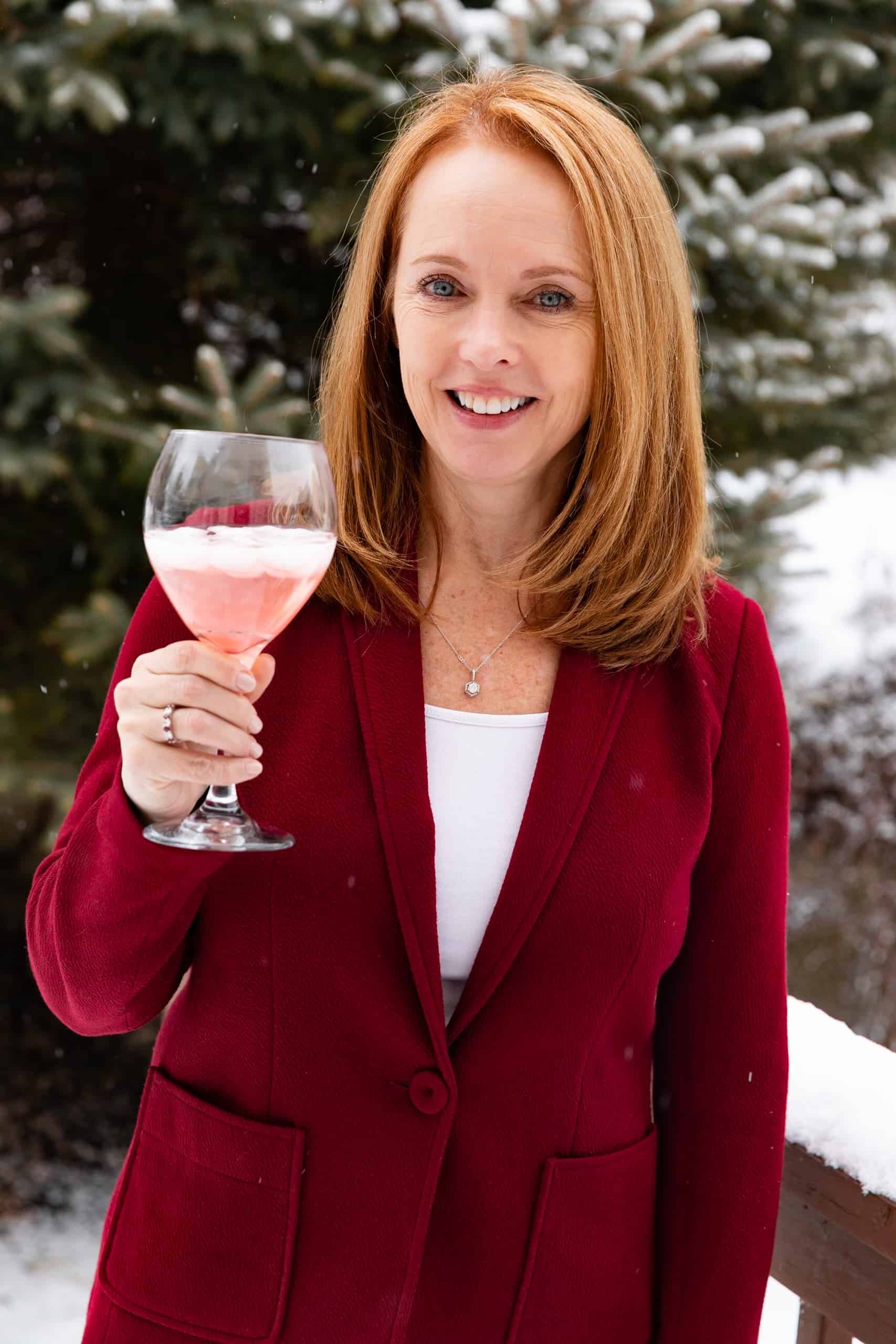 First, I am a Gemini, so I always have 2 or more answers. My favorite color right now is Orange but our company Teal is a close second. Tim's said it matches my eyes. I have a few favorite meals. First, Tim is an excellent cook, so I am a little partial to his cooking. Sushi, pasta, and ramen like Singapore noodles are neck and neck for my favorite foods, depending on the day.
I love Marco Island, FL, and the stone crab claws with mustard sauce they serve there.  Heck, I  like anywhere with a beach. The silly thing is I never go "into" the water. Not the swimming pool, lake, or ocean. I will hang-out alongside it or in a boat, but I never go into the water. [Is this TMI?]
I'm a huge sports fan, mostly football, and basketball. I love and support the Utes. I even turned Tim into a fan. I am an avid Dallas Cowboys fan and support Tim's Browns (unless they are playing the Cowboys!)
When you see me at DETS, please say "hello" – I may not be a medical service provider, but I keep all the key systems working that enable our team to ensure you the best possible visit.   Tannen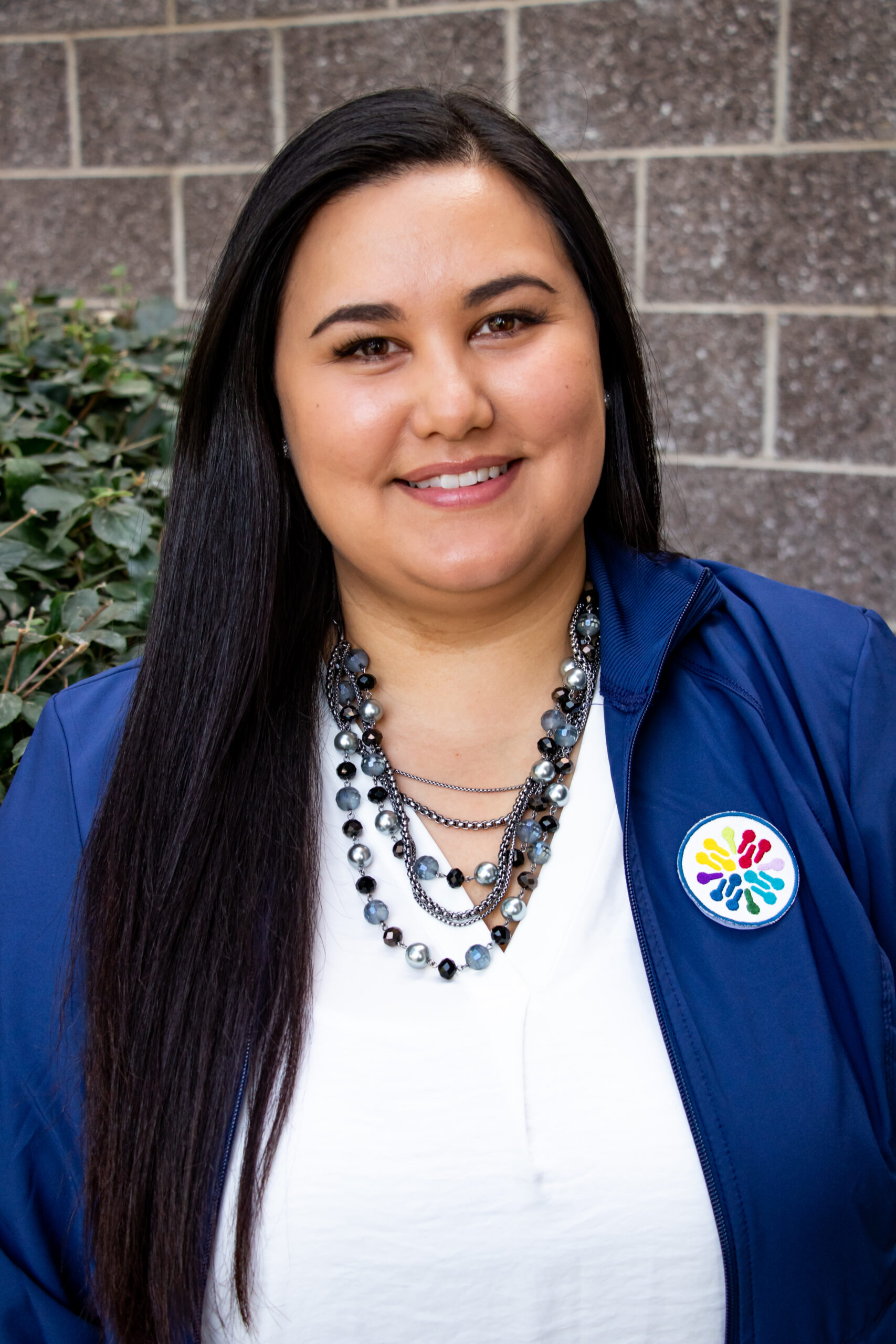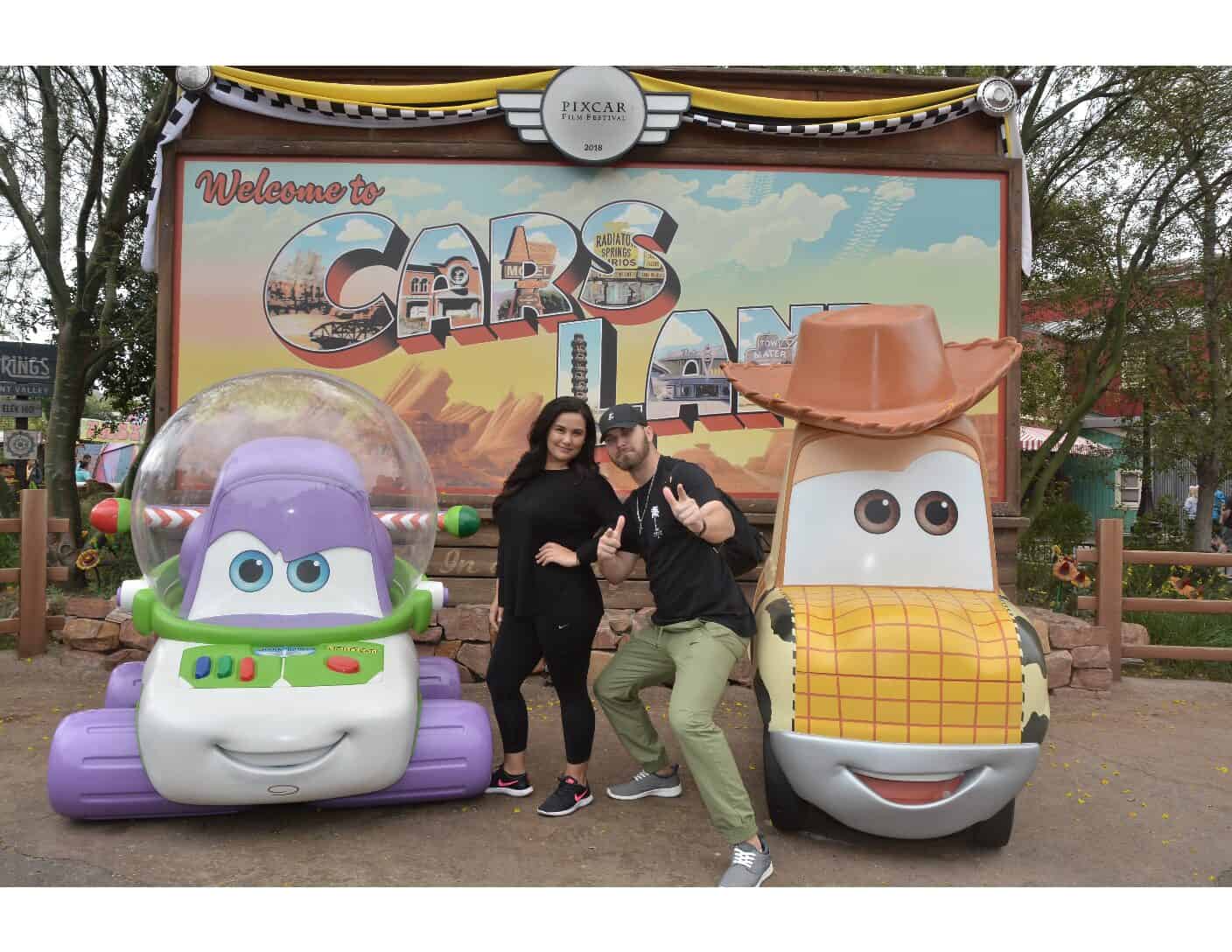 Meet Stephanie Rezac, RD, CDCES
Registered Dietitian and Certified Diabetes Care & Education Specialist (formerly known as CDE – certified diabetes educator)
I grew up in Las Vegas, NV but I moved to Utah in 2018 to be with my boyfriend, now, husband. YES, I just got married – before starting at DETS during a Pandemic…
I genuinely love my job! I am passionate about helping others and look forward to every opportunity to share my knowledge and expertise with people living with diabetes. There are always new things to learn within the realm of diabetes –therapies, products, research, technologies, etc. It is exciting to share the latest and greatest discoveries with both patients and the multidisciplinary health care team.
If you must know I love everything black, everything! You will catch me wearing black more often than not. My favorite meal…I am a self-proclaimed connoisseur of food and beverage. However, if I had to pick one dish to label as a favorite, it would have to be eggplant parmesan.
My favorite vacation took place in England, but I also love visiting the Pacific Northwest here in the states and my favorite movie is "Man on Fire."
Our household is not a Utes fan or a BYU fan…because we are (NHL) Vegas Golden Knights fans!!! GO KNIGHTS GO!!! I am learning to golf… You can spot my husband and I at various golf courses around the valley – him with the stripe show and me usually giving up after nine holes. We also love taking our beloved pit bull 'Taz' on night walks.
As a patient of DETS, you can count on me to support you throughout your diabetes journey – for both major milestones and everyday events. As research, medicine, and technology evolve, I look forward to being your core source of evidence-based diabetes information. Additionally, I am proud to serve as your healthcare partner, friend, and confidant. Your health and wellbeing are my #1 priority – always!
Thanks, Stephanie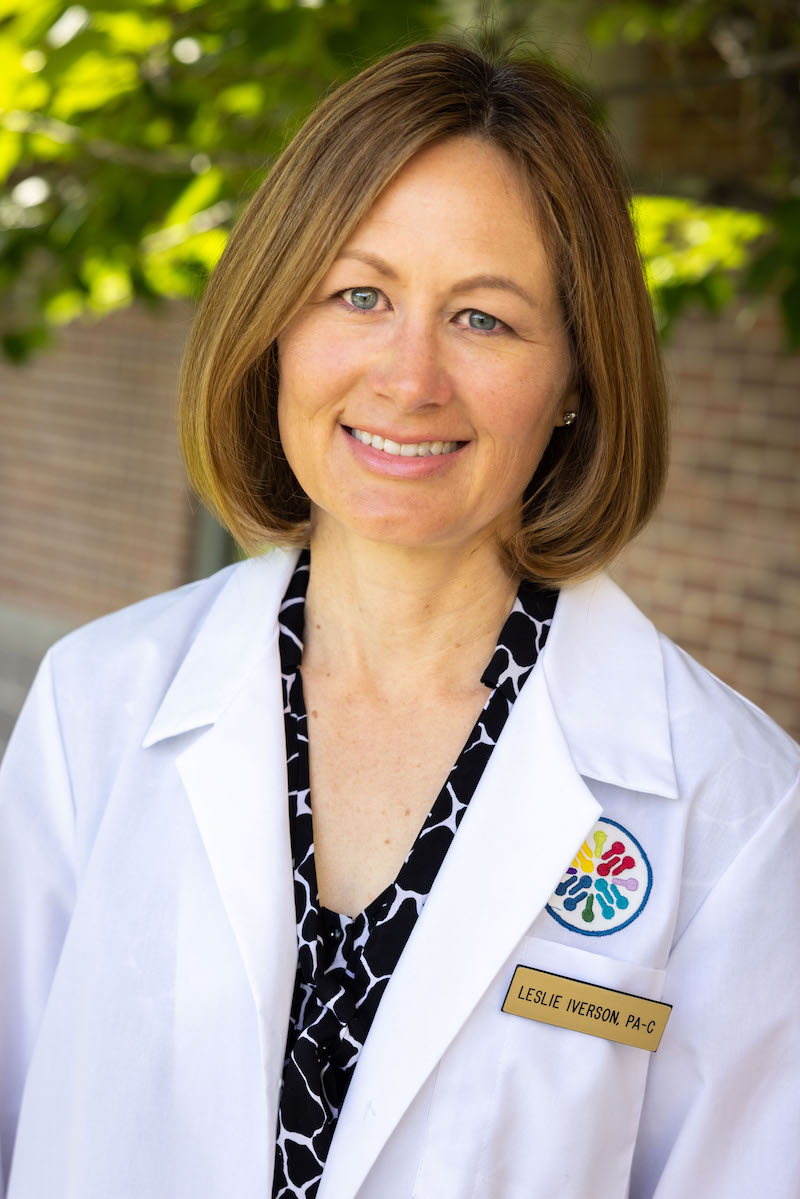 Leslie Iverson PA-C
Call me Leslie.  I am a certified physician assistant, or PA-C often called a "PA."  PAs are licensed medical professionals who conduct physical exams, diagnose and treat illnesses, order and interpret tests, counsel on preventive health care, assist in surgery, and write prescriptions.
I grew up in Boise, ID. I moved from Boise to Arizona for PA school in the late 1990s and stayed there for 20 years, but my family and I missed the mountains, so we chose Utah for the amazing outdoor lifestyle.
I love to partner with patients to help improve their overall health. I enjoy working in diabetes management because the patient-provider partnership and relationship are so important.
My favorite Color is Coral. I love eating meat and vegetables, Stir Fry, and ice cream. Skiing in Utah used to be our favorite vacation spot–now I get to live here! My son is a Sophomore at the University of Utah, so I bleed red now. Go Utes!
I am an avid cyclist and skier. I love hitting the road, mountain, gravel path while biking, and a nice resort like Snowbird or backcountry skiing.
As a provider here at DETS, I will listen to you and help you work toward YOUR goals while providing information on how we can best work together to improve your overall health and quality of life.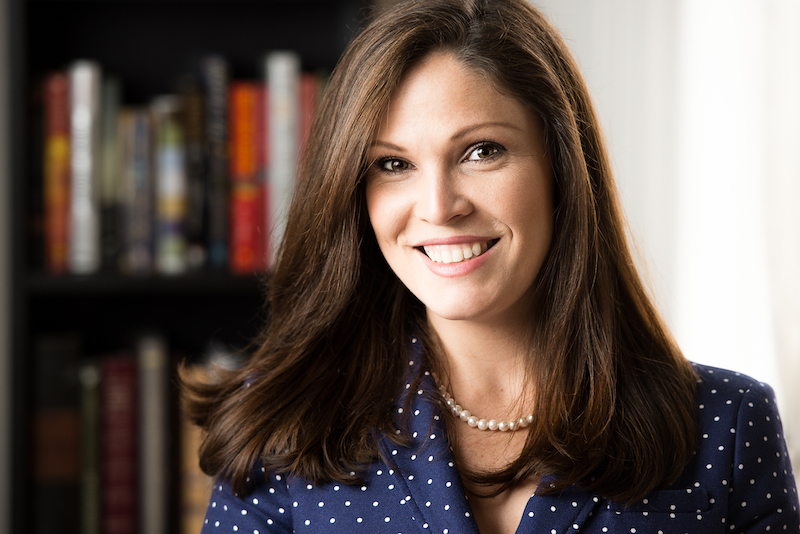 Courtney Melrose, Certified Diabetes and Education Specialist
My name is Courtney Melrose.  I am a certified diabetes and education specialist at DETS.  I grew up on a dairy farm in Buckeye, AZ but have spent the last twenty years in NYC.  New York City where I got my Masters in public health and nutrition and became a registered dietitian.  
My husband and I decided to leave the city after the arrival of our second son.  We both hadn't spent much time in Utah prior to moving, but with a place as beautiful as this is, we didn't need long to fall in love.  
We are excited about skiing, snowboarding, camping, hiking, and all the other adventures Utah has to offer our family. 
Prior to having kids, our favorite vacation was Patagonia.  We stayed at an eco-camp that was breathtakingly beautiful and met people we are still friends with today! With kids, we love going to my husband's childhood stomping grounds in Maui, Hawaii.  
I may be aging myself a bit, but my favorite actresses are Meryl Streep and Julianne Moore, both of whom I was able to meet in NYC, and I thought they were lovely humans.  
Living in NYC, I've had some of the most amazing food on the planet but our favorite go-to was our local Chinese restaurant.  I haven't found a favorite here yet, so I'm open to suggestions! 
I am very excited to be part of the DETS team. I believe in putting the patient first no matter what, tailoring care plans for each patient's unique needs and doing everything in my power and scope to make your life a little better.  I look forward to working with you!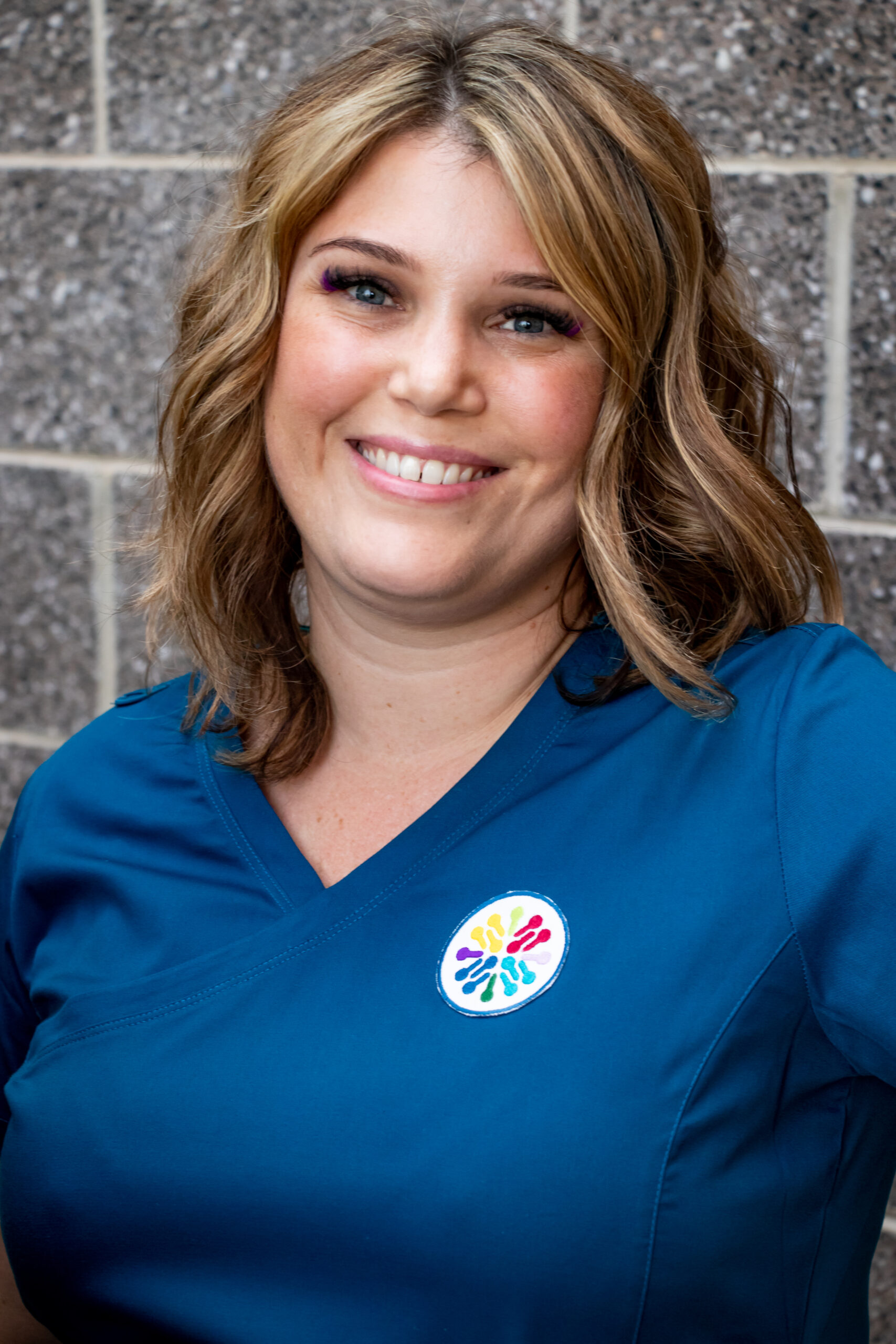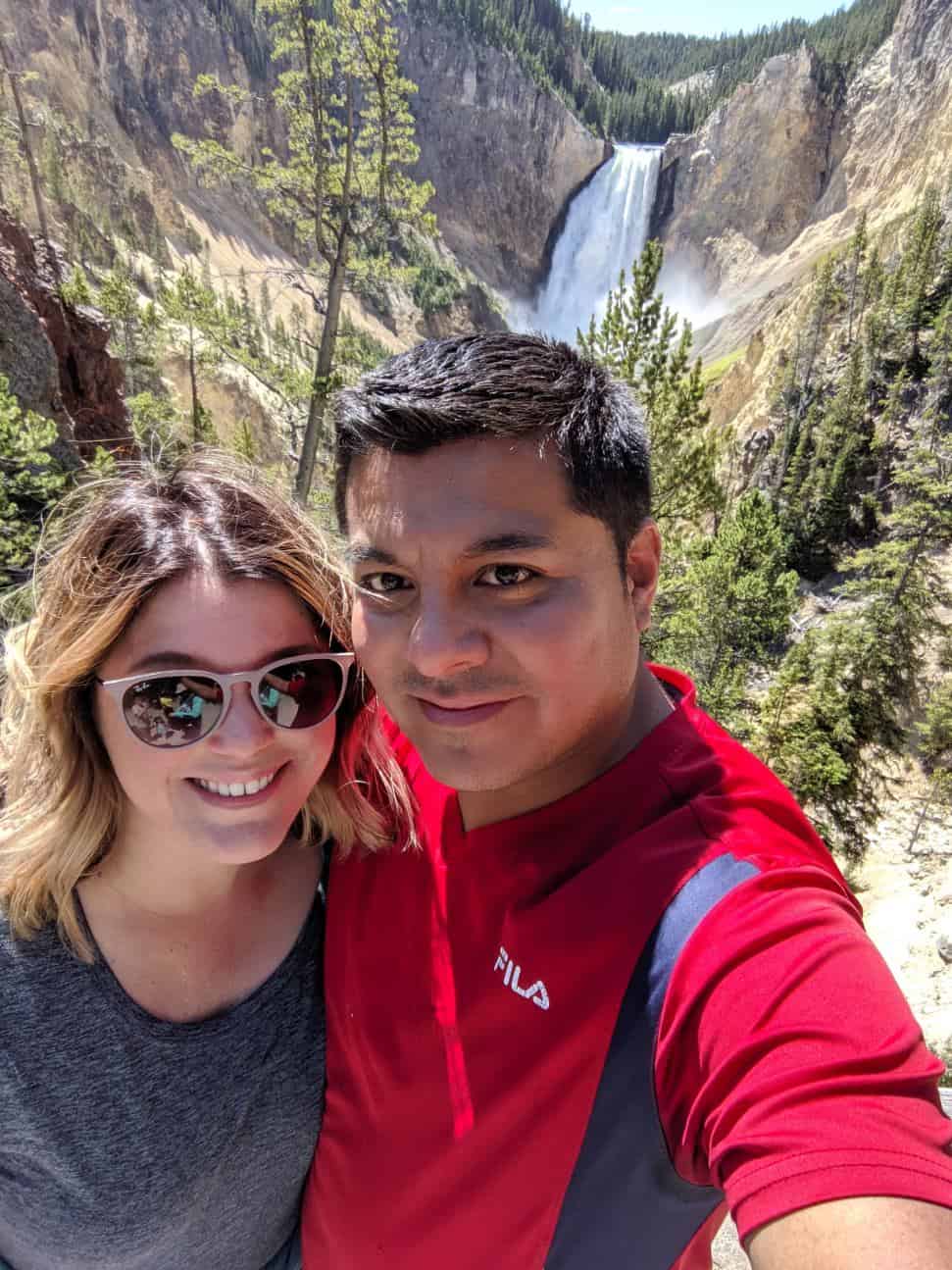 Marissa and Honey
Meet Marissa Garett (Missa, but only close friends call me that), MA/Scribe 
I grew up in Southern California, I followed my now ex-husband up here and fell in love with the State and I love my career as an MA. 
Diabetes is close to my heart. It is something my family deals with daily since my son was diagnosed at age 3. I have managed to change a scary diagnosis into my life's work and passion. 
My Favorite Color is Green and my favorite meal is warm french bread and cheese (not technically a meal, but nothing is better than warm bread) anywhere near the ocean. 
I don't watch a lot of movies, but I will read anything by Sara J Mass or Ken Follett.  
I'm happy to say I now bleed RED!! Go Utes! My favorite NFL team is the New England Patriots!!! 
I like water sports but honestly, I would rather float down a river or hang out by the water with a book and a drink. 
As a patient of DETS, you can be assured I know how hard maintaining a sense of normalcy with diabetes can be. A diabetic can do anything or be anything. It is not a death sentence or a curse, but an opportunity to rise above a challenge and become stronger. 
Thanks, So excited to meet everyone and start this new adventure, Marissa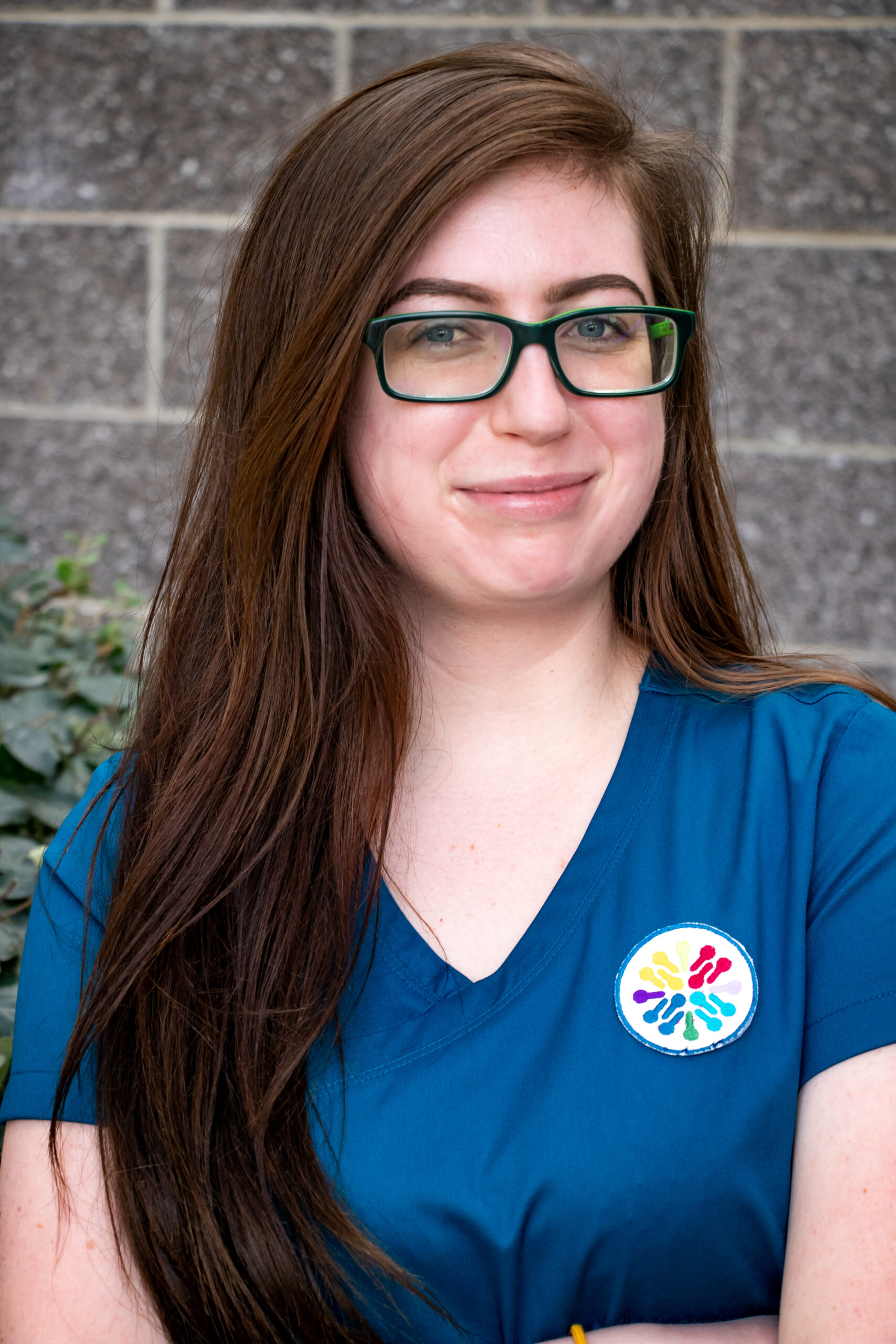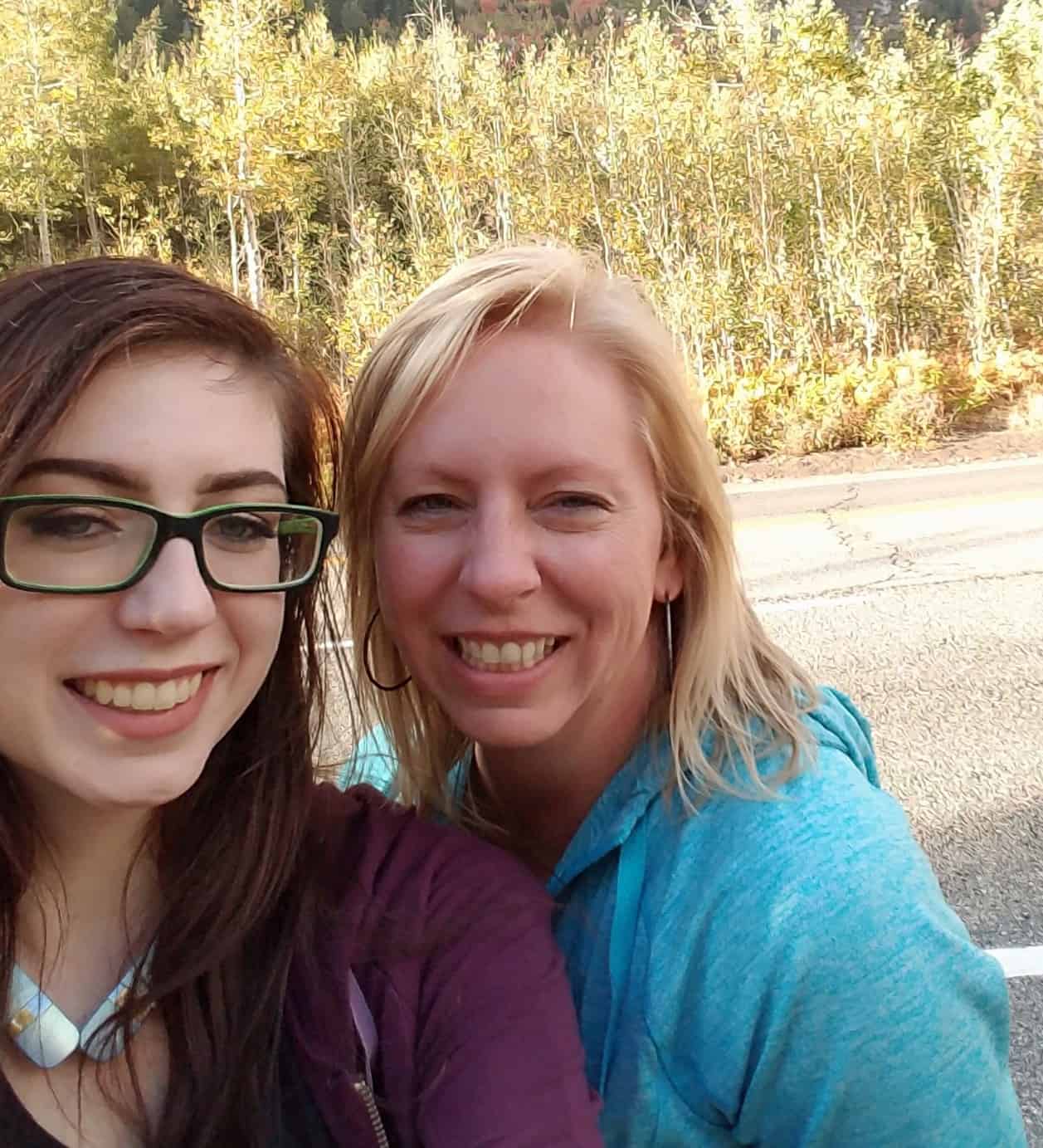 Meet Alexandra H., Medical Assistant and Phlebotomist 
I grew up with my extended family and a few dogs. I love being a phlebotomist! It's using your very fine motor skills to get veins also labs are an essential part of diagnoses for patients. 
My favorite colors are blue, green, and purple.
I love Sushi, and I drink tons of water. 
My favorite vacation spots are London and California. 
Auntie Mame is my favorite movie but I do a lot more reading than watching movies. My favorite genre is science fiction. 
I'm a huge Utes fan, so I Bleed red. I'm more of an indoor gardener but I like outdoor gardening as well. 
The one thing patients at DETS can count on from me is the fact I know no one enjoys getting poked by a needle but I'll be as gentle, quick, and professional as possible. ~ Alexandra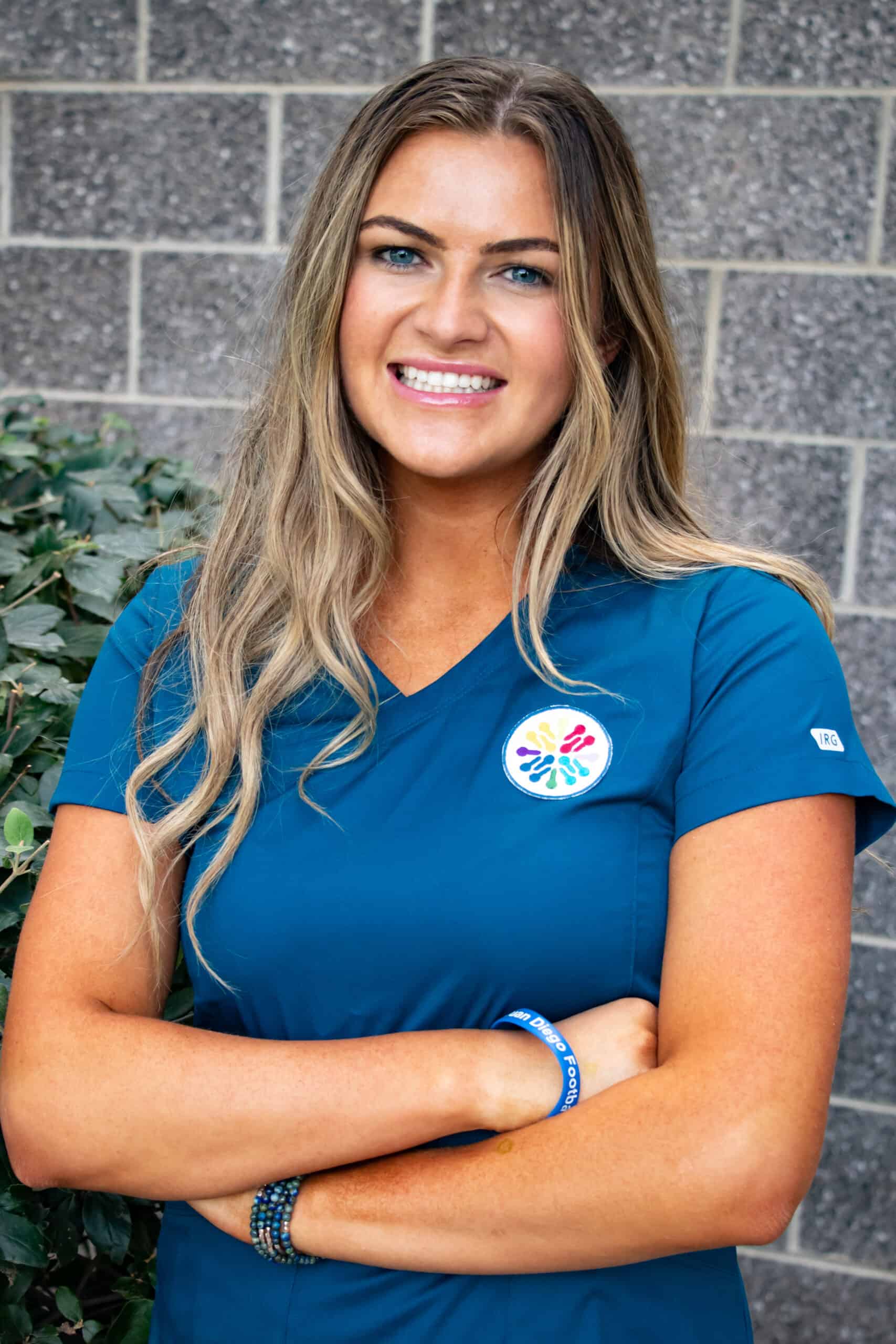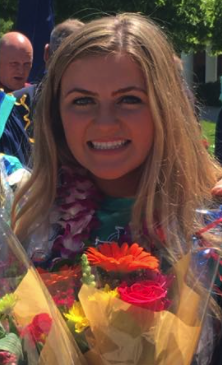 Meet Gina Colosimo, PSR (Patient Service Rep)
Some people call me G, and no one ever gets my last name right the first time. I've also been called G-Colo, but feel Gina is best.
I was born in Utah and grew up in Draper. I am lucky to have a large family here, with 20+ cousins of all ages and stages of life. I graduated from Juan Diego Catholic High School with Honors and am attending the University of Utah. I just started my Senior year. 
I want to help where I am needed so I joined Team DETS. The hours work great with my college schedule. Yellow is my favorite color and there is nothing better than a Fried egg with avocado.  
Hawaii is my happy place. The sun, surf, and beach always make me happy. My favorite movie is Remember the Titans.
Of course, I bleed red! #GOUTES  – I enjoy running or jumping on the trampoline with my little brother. I will always have a positive attitude and willingness to help. I'm looking forward to checking you in at DETS. Gina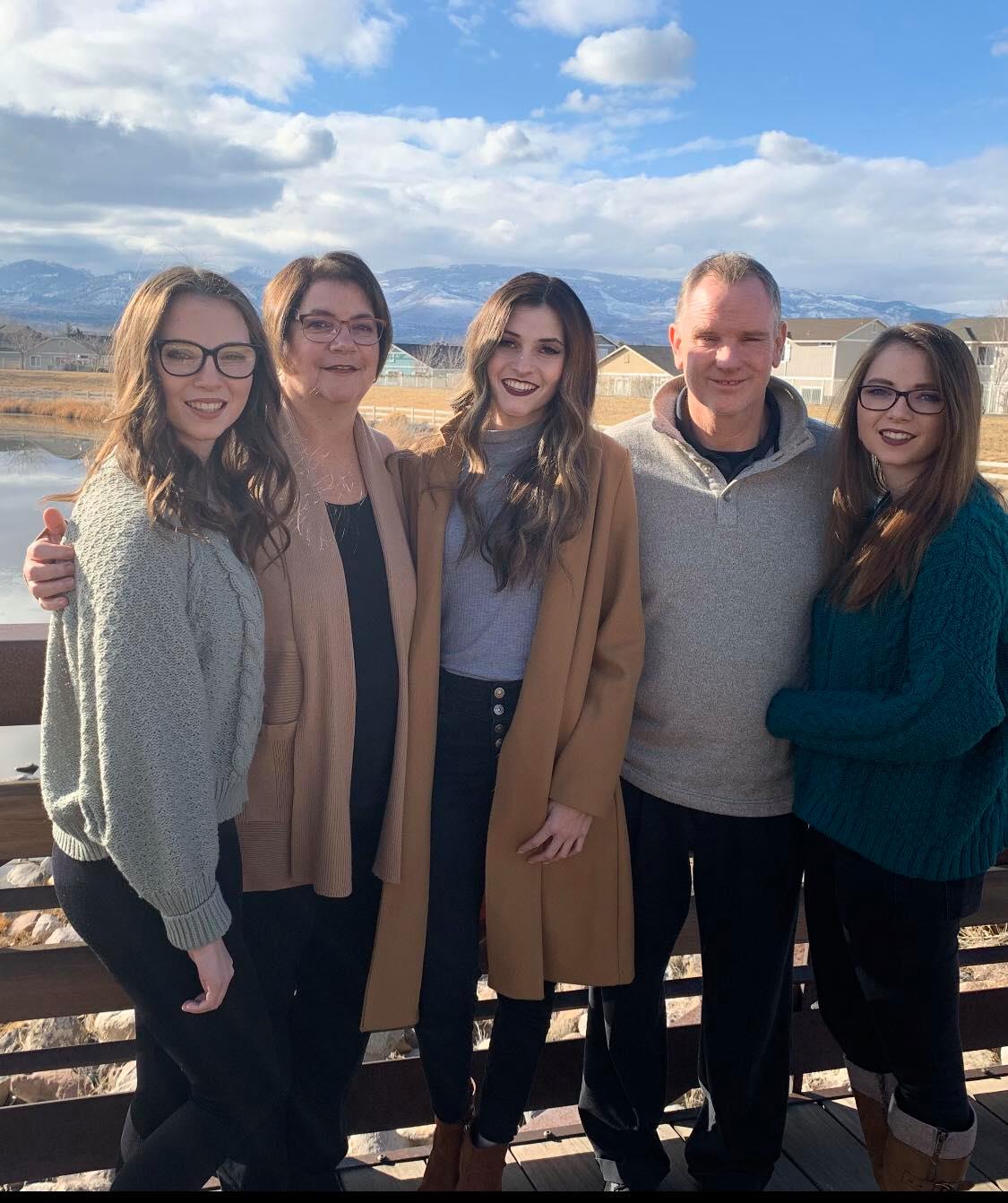 Meet Stacy Evans, Office Administrator
For most of my life, I have lived in Reno, Nevada. I went to college at the University of Utah, where while working a college job part-time, I met Tannen. We became lifelong friends and have plenty of dirt on each other, so we work well together, hehe. When the opportunity arose to work with the clinic, I took it. For the past two years, I have enjoyed helping the clinic run smoothly and assisting with whatever needs arise that I can help with remotely. I enjoy chatting with patients the most and working with the staff.
A bit about me… I am married and have three daughters, two of which currently live in Utah. They bleed red too, but not as a Utes fan, but as an SUU fan. They both attended Southern Utah University and had amazing experiences there. My oldest now lives in Nephi, Utah with her husband and new son while one of my twins lives in Vineyard, Utah finishing up clinical rotations for her Doctorate in Physical Therapy from RMU (Rocky Mountain University of Health Professions). Her twin sister lives in Reno and attended the University of Nevada, Reno, and is now teaching High School Math. I am so proud of all three of them and the lives they have created.
I have worked in some form of medicine for most of my adult life. Chemistry got the better of me for becoming a physician, so instead, I was a certified Child Life Specialist at one of the hospitals in Reno for several years before having children. Although I was a stay-at-home mom, I did venture into my own business in a popular direct sales company, Pampered Chef which 21 years later I still enjoy being a part of as well (let me know if you need anything). The longing to work in the medical field in some capacity has always tugged at me, so I have worked in different offices and clinics over the years as well. My hobbies include kayaking at Lake Tahoe and surrounding lakes whenever possible, and my latest passion is dog agility with one of my two corgis. I LOVE snorkeling in tropical destinations. 
My favorite color is Teal, Aqua-blue, and basically any color that reminds me of beach/ocean colors.
I am happy to help you in any way that I can and look forward to talking with you. (Oh, and if you want some juicy stories about Tannen, let me know!)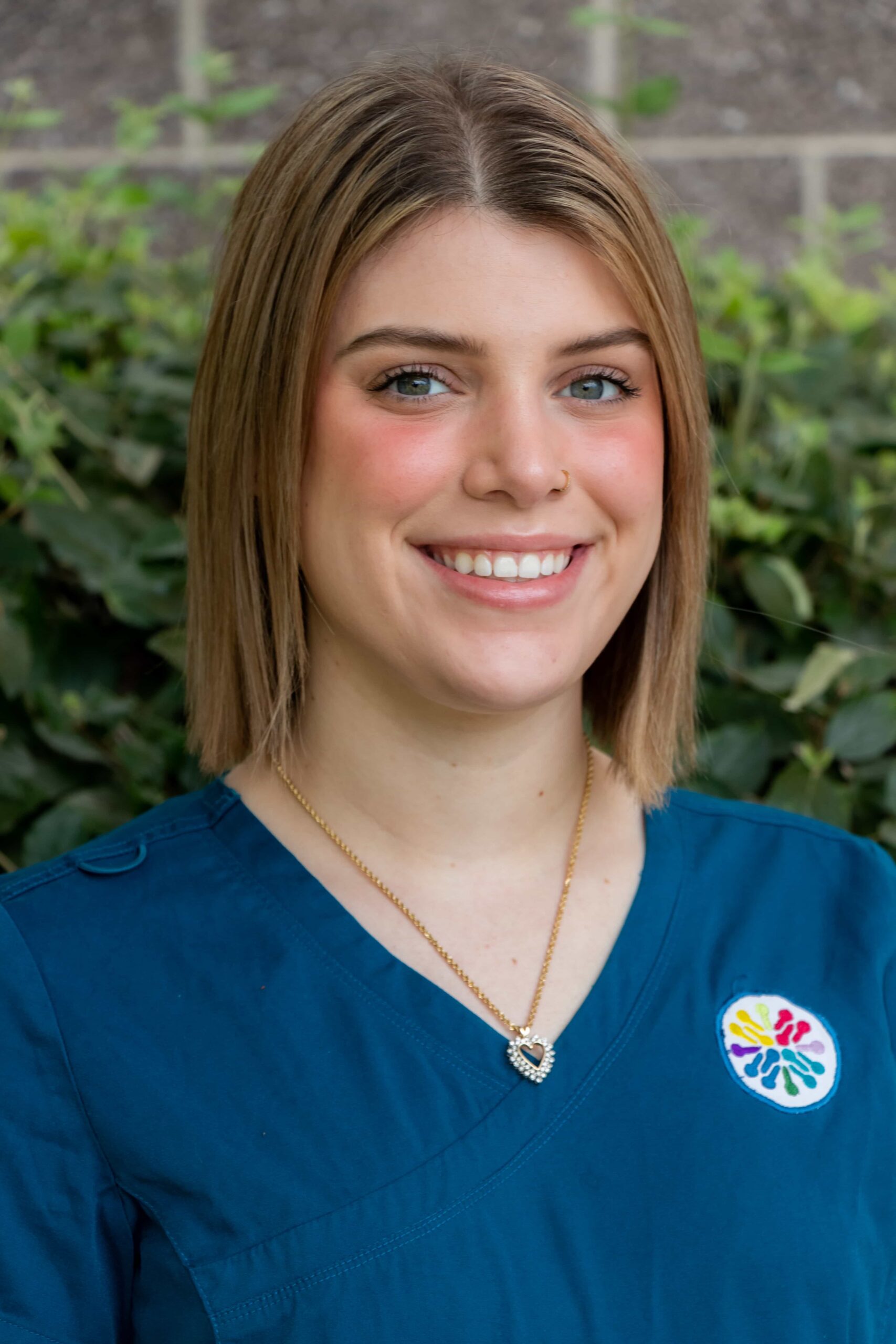 Meet Trinity White, Front Desk
Hello, My name is Trinity but most people call me Trin! I Grew up in Lehi, UT.  I have lived all over Utah county but I usually say I'm from Lehi because that is where I went to high school and where my family currently lives. For now, I currently live in Millcreek and I love living in Salt Lake county. I am from Hesperia which is in Southern California but moved to Utah when I was 6 years old and have lived here ever since. 
My goal with working at DETS is to get a really solid understanding of the Medical world and the Administration side of medicine. I was also interested in learning more about Diabetes due to my family history. My younger brother was diagnosed with Type 1 Diabetes at the age of 3,  and ever since then, I have wanted to get a better understanding of how Diabetes works and how to manage it. 
My Favorite color is Orange! I love how it can be a bright and loud color and then transition to a color that can be soft and pretty like the sunset. My favorite food would be for sure thanksgiving food! I have always been a sucker for Mash Potatoes and Stuffing. My favorite Drink is probably Coca-Cola, it's my ride-or-die drink of choice! My favorite Vacation spot is probably Disneyland and I swear it has been since before I could even remember. To me, it will always be the happiest place on earth. A close second though is Crescent City California for the Beautiful hikes and the fishing! 
My favorite Movie is Megamind! Will Ferrell does such a good job at voice acting Megamind! This movie has everything! Love and Romance, Comedy, Action, and Cool music! When it comes to sports I don't really watch any. I did compete in sports in Highschool like Swim-team and Volleyball. My family on the other hand loves football, my mom is a New England Patriots fan and my Grandmother is a Seattle Seahawks Fan. 
My favorite Outdoor activity is probably going paddle boarding or tubing down a river! I have always loved water activities and it's an awesome way to keep cool during the summertime!
As a member of Team DETS, you can always count on me to listen to our patients and help them communicate with our staff and providers to make sure they feel heard and accepted!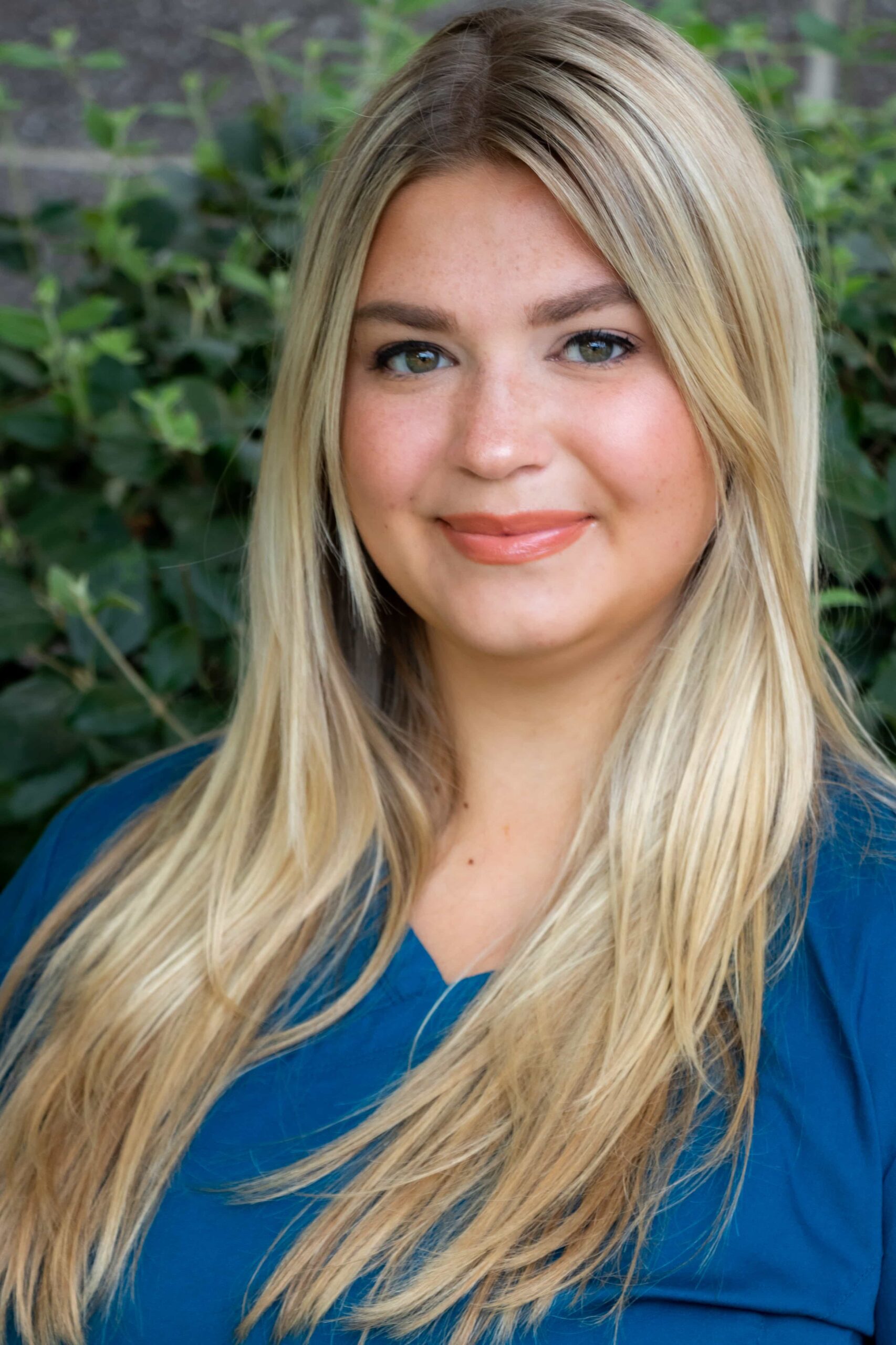 Meet Whitney Peterson, MA
My name is Whitney; I prefer Whit; I like everyone to call me that; I've adopted it as my real name, haha (: as for nicknames, I've got a million lol Dimm, Tink, Wittenburg, Spit… the list goes on, but Whit is best.
I grew up in Draper. My Dad moved us out here from Oregon when I was very young because he wanted us to know our grandparents in case they died young as he did. 
I have lots of whys for working here at DETS. My father is a T1 Diabetic. Growing up, he had never learned how to handle his diabetes, and he never seemed to have much control over it. It felt like our whole family experienced it all with him. 
He suffered from a DKA, Comas, secondary issues like OSA, and a stroke. One year he had cataract surgery that wouldn't heal thanks to his diabetes. It was tough to grow up with a dad who was constantly teetering with death (by the time I was 18, I'd said goodbye to him 4 or 5 times, fully expecting he was going to die each time.) He finally took control of his diabetes. 
Still, he is now living with the consequences of not being proactive with his care. I can't blame him entirely because when he was diagnosed at 12 back in 1978, he described his doctor's view of the diagnosis as a death sentence. I am passionate about helping other people with this diagnosis, not have the same experience my father had and realize that they can still live a long healthy life.
 On the lighter side, my favorite color is Pink.  I don't know that I have a favorite meal, I went plant-based about a year ago, and I will openly break it for pizza with real cheese. I try not to, but it's probably safe to say that pizza (even the vegan kind) is a fave. Fave drink is water, or wine, or apple juice, hahaha!
I've been to lots of much more excellent places, but I never seem to get tired of Hawaii (the big island). I don't watch many movies because I tend to talk too much and move around too much, but I love Hitch and The Great Gatsby. Movie stars are not my thing, and I don't know many of their names.
I'm a die-hard Ute! I LOVE football and don't care for other sports. I like to skateboard (how lame is it for a 23-year-old girl to the skatepark?) My favorite stress reliever is going on walks. I took up biking last spring and can't wait to continue once it gets warm again!
You can count on me to genuinely care and make my best effort to help you enjoy the best and most healthy life you can with diabetes or thyroid disorders. I have personal connections to how this affects people; I even have hypothyroidism myself. I want people to live the highest quality of life they can! 
Whit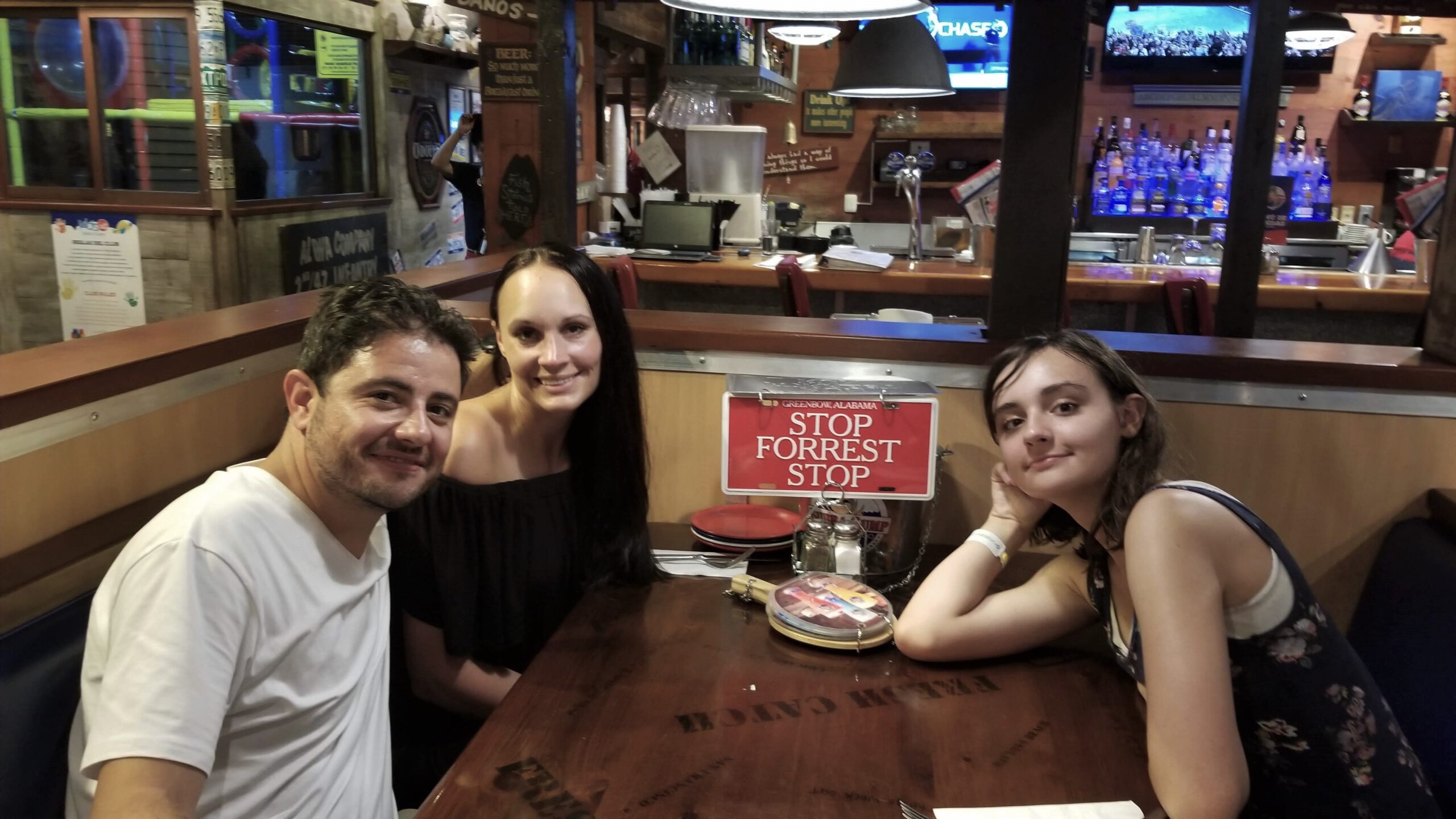 Erica Canttieri, MA
Hello, my name is Erica and I am a Certified Medical Assistant (CMA) I don't have any nicknames that I go by since my name is already short on its own.
I'm Utah-born and raised but more specifically in Layton, Utah. I have always wanted to work in the medical field since I can remember. I have been a Medical Assistant for 17 years and pursuing my goal to become a Registered Nurse. I am curious about everything related to medicine and I am eager to learn and grow as medicine is always changing.
My Favorite Color is Blue (not BYU Blue, just blue). I love a really good Veggie Burger. Pre Covid I would say Brazil is one of my favorite places to visit, that is where my in-laws are from and there are some areas that are not tourist spots that are some of the most beautiful beaches on earth. Post Covid I haven't traveled because well Covid happened.
I don't have a favorite movie star or movie but I love Horror films and Forensic shows (yes I am that weirdo). I am definitely a UTES fan but I grew up in a BYU fan home, so we usually don't discuss this topic, it's safer that way! 🙂
I love paddleboarding, I am a lover of outdoor activities during warm days but I do not like being in the cold snow. I am not sure how I have lived in Utah my whole life.
As a patient of DETS, you can count on me to be the person who truly wants the best for the patient. I am a strong believer in being a patient advocate. I have had bad experiences personally as a patient myself and that gives me more motivation to take care of the person as a whole and not just as a patient or a number. I have learned that the most important person in any patient's medical team or treatment plan is the patient.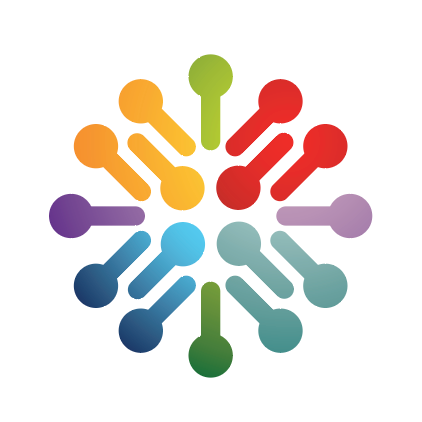 Abigail, Medical Assistant/Scribe
I was born and raised in Orem, Ut. I moved up to Sandy for a new experience and to get into esthetician school. I got into the medical field unintentionally as I was at UVU for Aviation. Aviation is an expensive school and I became a phlebotomist to help cover the bills. I quickly learned after obtaining my private pilot license, that the commercial piloting lifestyle was not going to be for me. So now flying is a passionate hobby of mine instead and I have continued my love of helping others by becoming a Medical Assistant.
My favorite color is a tie of yellow and emerald green. I'm in love with nature and am always growing my collection of indoor plants. And yellow brings warmth, promise, and fun times. I believe we could all use more of that. 
My favorite meal is Empanadas, Tequenos, and Malta. You'll find that's my go-to birthday meal, followed by cheesecake covered in strawberries, whipped cream, and Nutella.
My favorite vacation spot has been the Caribbean due to the beautiful water and weather. But I have family in different countries and love traveling to visit them as often as I can.
My favorite movie is Tombstone but a close runner-up is The Gentlemen. 
I'm not a huge sports fan outside of lacrosse and hockey, I played lacrosse from jr. high to college, but I'll support the Utes when they play against BYU. 
My favorite outdoor activity besides flying is hiking anywhere I can with my dog or taking him on my paddleboard. I enjoy camping, and am a horrible snowboarder, but still enjoy the bunny slope.
As a patient of DETS, you can count on me to be your advocate. I believe living with a chronic illness is a challenge enough, where you go for health care shouldn't be. I want to be a part of the environment at DETS that feels like a safe space to be honest, and hopeful in your overall wellness.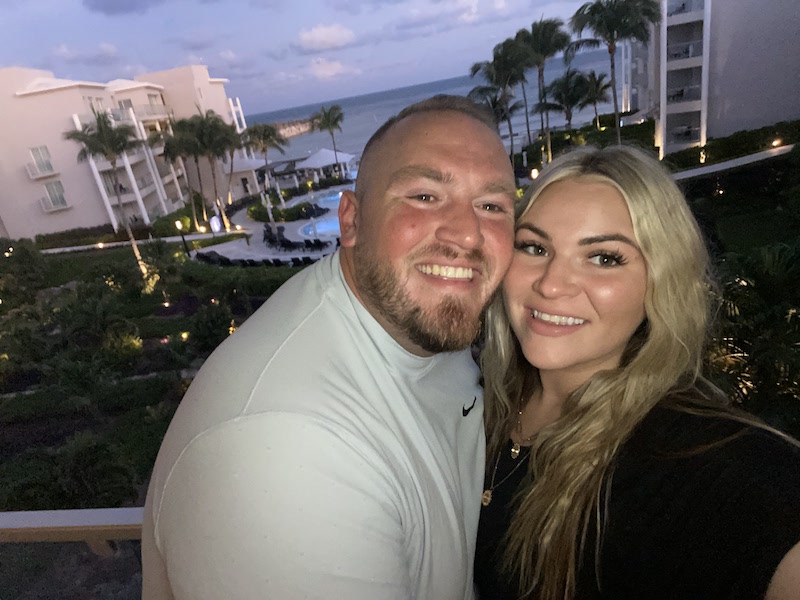 Sara, Billing Specialist
My name is Sara, I am a Billing Specialist. I am from Cedar Fort, Utah. It is a small farming community about 20 minutes west of Lehi. I was raised on a cattle ranch that has been in my family for five generations. I love Utah and spending time with my family on the farm.
I became interested in medical billing and coding and found out it was a good fit for me. I love helping others, meeting new people, organizing, and problem solving. I am excited to be helping with the billing department at DETS!
My favorite color is Red. My favorite meal would be any type of pasta or just a good cheeseburger! I'm not sure if I have one favorite vacation but some of my favorite places I have visited are New York, South Dakota, and Cancun. I love watching movies! If I had to list a few of my favorites it would be A League of Their Own and Remember the Titans.
I wouldn't say I bleed red or blue even though red is my favorite color! Although, my husband is slowly trying to turn me into a Utes fan. My favorite sport is basketball and the Utah Jazz are my favorite team! I enjoy spending time with my husband and family outdoors. I enjoy camping, horseback riding, spending a day on the lake, and traveling.
As a patient of DETS you can count on me to be understanding and try my best to always help with any questions or concerns you might have with billing. I look forward to working with you all!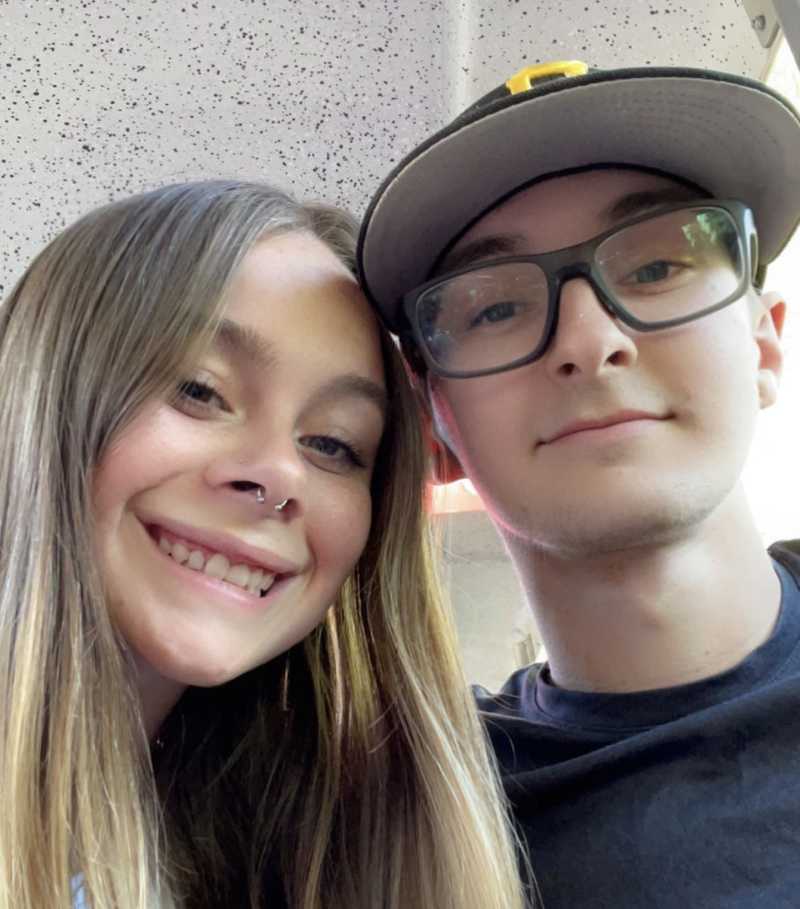 Mersadies, Front Desk
Hi, my name is Mersadies! I have been working with Endocrine patients for close to 2 years now, and wouldn't change a thing.
I grew up in the small town of Roosevelt here in Utah, and moved to the city for a chance to become more independent with myself and with my career. But I love visiting home and doing all the "small town" activities. You can take the girl out of the Basin but you can't take the Basin out of the girl!
Some of my favorite memories have been made back home and outdoors. Rafting the Green River, camping in the Uintas in the summer and Christmas tree hunting up there in the winter, hiking up to Moonshine Arch, and going to all the lakes. Something else that I think of when I think of home is UBIC (Uintah Basin In Celebration) There are always food trucks, community performances, and on the last night a big concert and fireworks!
Me and my boyfriend have 2 fur babies; Ruger Rae and Indi Mae! Ruger is our Lab/Rottweiler mix and the sweetest boy, and Indi is our Lab/Pittbull/Mastiff mix (we think haha…) and is the cutest little thing! I love them more than life and am obsessed with everything they do. I love being able to watch them grow and seeing their little personalities!
I don't really have a favorite movie at the moment, but in my free time you will probably find me rewatching One Tree Hill or Lucifer for the millionth time. I am a sucker for a good cheeseburger, and Dr. Pepper is my all time favorite drink. I'm not really a sports fan, but I would have to say Utes over BYU. My mother in law works at the University of Utah Hospital and would probably kill me if I said otherwise (;
I love being a part of the DETS family, and can honestly say that I enjoy getting up and going to work everyday. 
Here at DETS,the front desk will make sure you have the best medical experience possible. As we are the first people to greet you in the office, we strive to be the friendly faces that make sure you are comfortable with our clinic prior to going back to your appointment. We are here to answer any questions and concerns you might have and make sure that your messages get sent to the correct corresponding medical team member. We can't wait to have you be a part of our clinic!   -Mersadies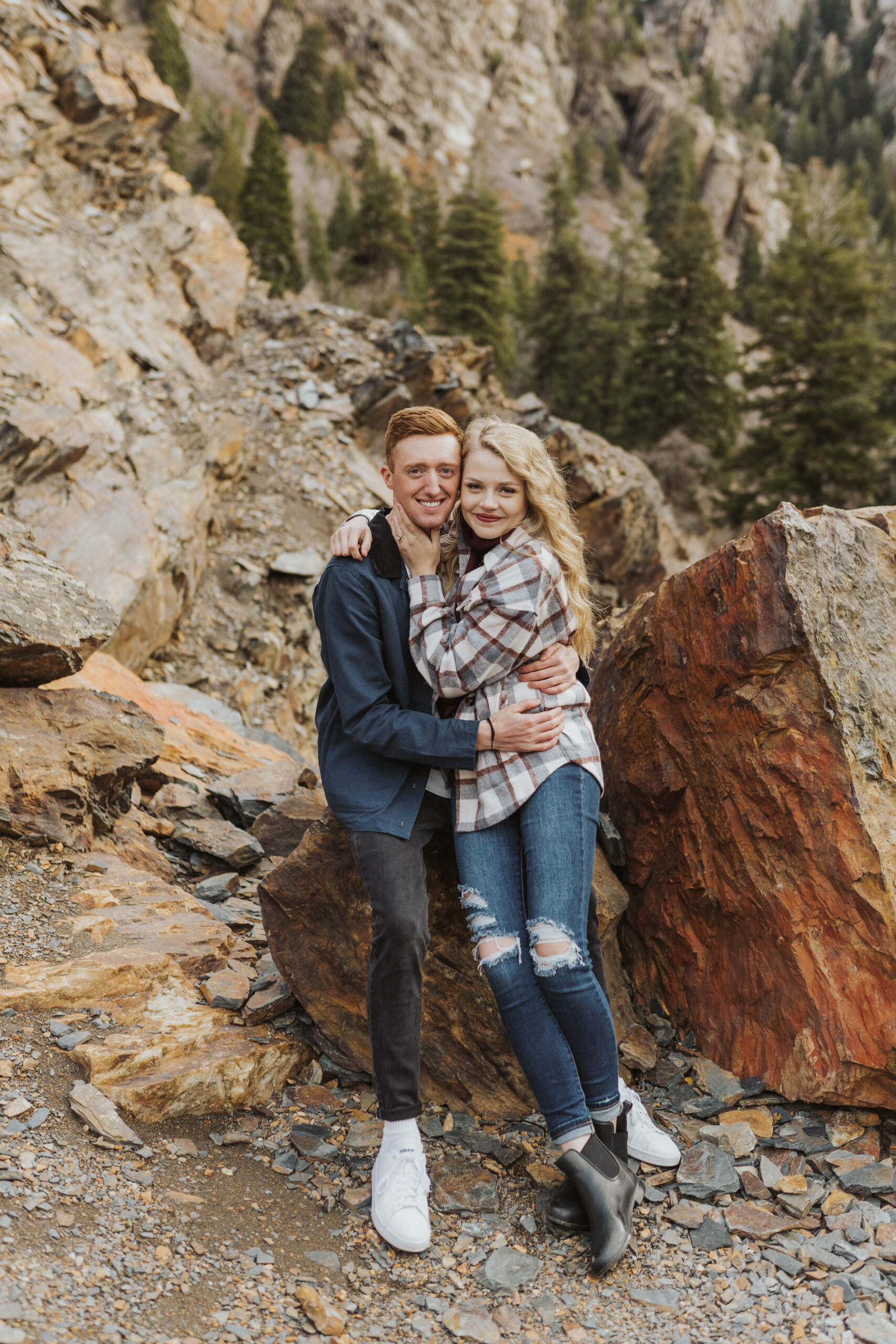 Allie, Front Desk
My name is Allie! Well, my full name is Allison but I only go by Allie and I work at the Front Desk. I have lived in Centerville my entire life.
I absolutely love helping people! I have always wanted to work with people and I love watching them progress and transform after getting the help they need. I have been around Diabetes almost my whole life. I was seven when my older brother was diagnosed with Type 1. When I heard about DETS, I felt like it was a perfect fit for me.
My favorite color is definitely pink. My favorite meal would have to be my mom's homemade pizza. She makes it all from scratch and it's delicious! My favorite vacation spot would have to be Maui. I have gotten to go there twice. I love the beach and ocean and sunshine. I don't love movies as much as I love TV shows. My husband and I are suckers for trashy reality TV romance shows. Our top favorite is Bachelor in Paradise. I bleed blue, Aggie Blue that is. I'm a former Utah State student. Gwaggies!! My favorite outside activity would have to be boating. I love being outside on the lake!
What you can expect from me as a patient of DETS is I always will put your needs first. I will be a warm, welcoming face when you come to our clinic. I will do everything in my power to make your experience with us as great as it can be. I look forward to checking you in!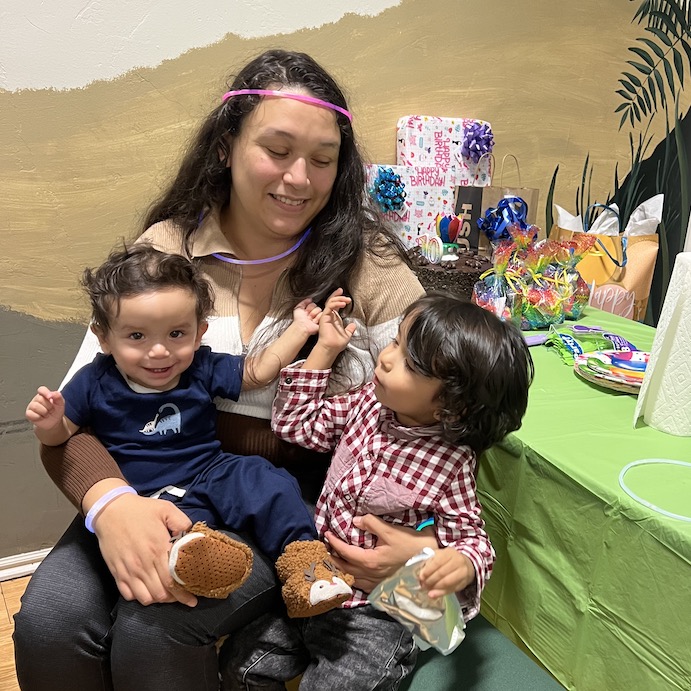 Dyanna Torres, Medical Assistant
I was born in Torrance, California but I was raised in Guadalajara, Mexico. We moved to Utah when I was 13 years old, we decided to move here because my father's side of the family lives here. 
I became a Medical Assistant to help me better understand diseases for me and my family and to help other people do as well, to help them understand the consequences of being responsible for taking their medication vs not.
My favorite color is blue, and my favorite meal would be Chilaquiles (a Mexican dish of fried tortilla chips soaked in red sauce topped with onions, sour cream, cheese, avocado, and an egg, pretty much you can add what you want on top. Delicious!) but other than that, anything that is a traditional Mexican dish is my favorite!
My favorite vacation spot is anywhere that has a beach and the water is warm and clear. 
My favorite TV show is a Kdrama called Love between Fairy and Devil. My favorite movie, well let's say there's a bunch of them, like Jurassic Park, Twilight, Aquaman, and all the Marvel movies, Rush Hour, and these are just to name a few. 
I am not a huge sports fan, but for soccer and football I pretty much cheer for anyone that has the ball, I would definitely cheer for the Utes tho if they were on TV. 
I love going to lakes, rivers, ponds, and anything with water just to soak there if able to, or for a hike. I like taking walks in the park with my kids. I like visiting the planetarium, each time we visit is a new experience for my children.  
As a patient of DETS, you can count on me to support you with your needs within my reach, to do my best to get back to you in a timely manner, to provide the right information, to help you keep on track of your goals and desires, to listen to your concerns and make you feel welcomed.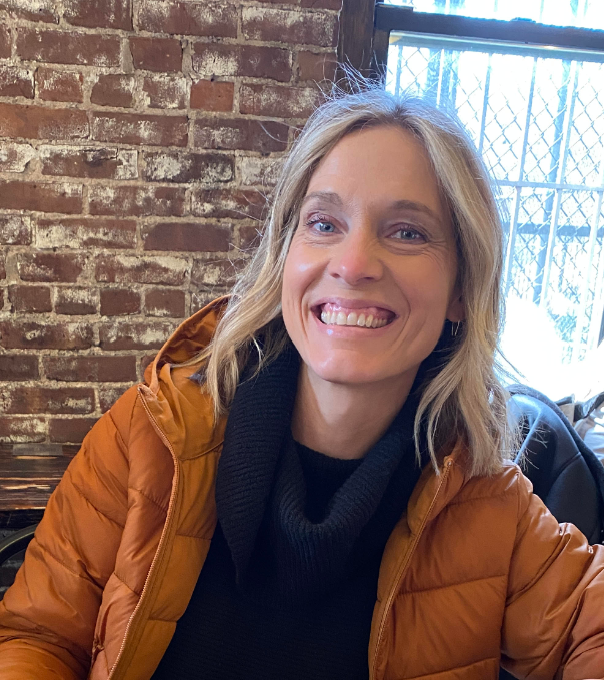 Melanie Mellenthin, a Registered Nurse from Springfield, Virginia 
I came out for College and fell in love with a boy and the mountains. The rest is history.

I am a Registered Nurse who loves to work in diabetes management and care.  I am passionate about diabetes care, both type 1 and type 2.  I have a husband and son who are diabetic, and I understand it. I love to teach about the disease and encourage people that they can live full, healthy lives while being diabetic. A little back story,  my husband was diagnosed at 48 with Type 1 diabetes.  His education was nonexistent, and we had no idea what we were supposed to do and how to manage this new situation we found ourselves in.  A few months later, our then 11-year-old son was diagnosed with Type 1.  We spent two days at Primary Children's Hospital being taught about this new life we were entering into and how all of this works and affects every aspect of our life.  It was unbelievable how much we did not know about a disease my husband had been trying to manage for the past few months.  This was a rude awakening for my husband and for me. I then spent every minute I had free studying, listening to podcasts, researching pumps and CGMs, and getting familiar with diabetes and how it works and how to live normally with it, and how to help people who have it live normal healthy lives.  I decided then that I needed to go back to school and become a Registered Nurse and Diabetes Educator, and now here I am, working at DETS and helping people with diabetes every day. This is something I am truly passionate about.
 
My favorite color is Blue, any shade. I love Chick-fil-a sandwiches and fries. (No, I am not a teenager, but the gut knows what it wants, and Chick-fi-a is it!). Thailand is my all-time favorite place. Roatan Honduras is a close second.  Anywhere where I can scuba dive and also enjoy hours on the beach is great in my book!
Ghost Town and Dan in Real Life.  I'm a sucker for a Romantic Comedy.
I bleed BYU Blue but like any and all football teams except the Dallas Cowboys.  I grew up a Washington Redskins, now a Washington Commanders fan, and I still root for them!
I love to run when I can find the time, and the weather cooperates. I also like to hike up the beautiful mountain trails here in Utah.
You can count on me to come prepared and to help in any way I can to help you to succeed in your goals. I love to help people feel better and do better, and I will always give 100% to you.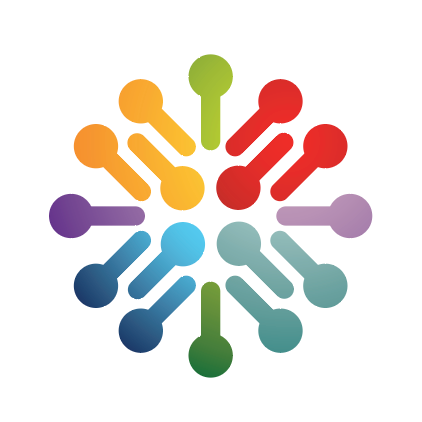 Lisa, Phlebotomist
We love that our patients can get their lab work done easily and expeditiously in our clinic! We have LabCorp staff onsite.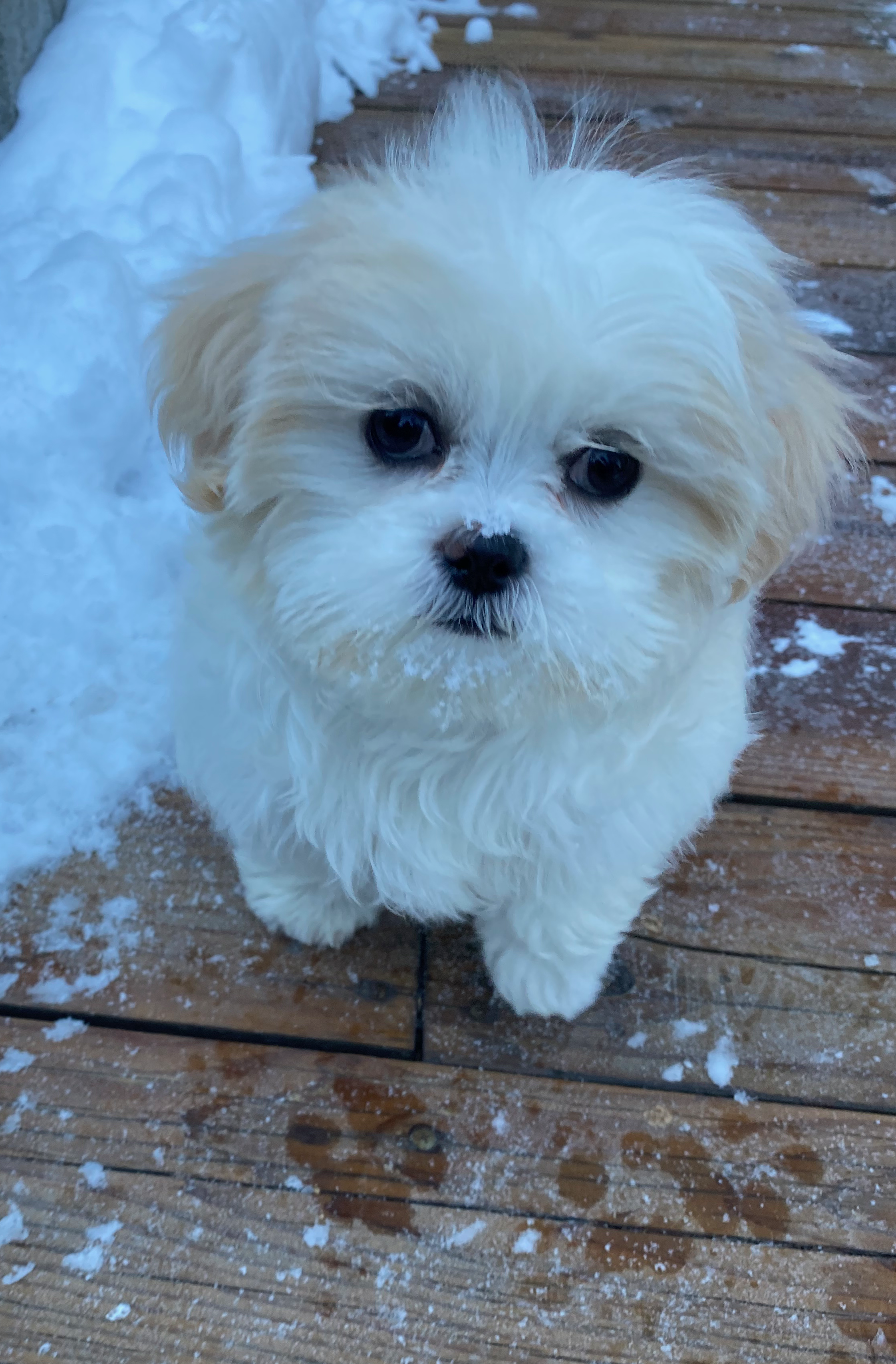 Meet Bella Bomber – DETS support puppy.
I am a Shih Tzu – a toy-sized dog breed developed in Tibet. Registry: ACA. My favorite colors are Cream and White. I'm hypoallergenic, so no one has to worry about being allergic to me.
I was born on Sept 3rd, 2020. I found a forever home on November 13th, 2020, with Tannen and Dr. Tim and fellow fur baby Rudy. He's a mini Aussie.
My job is to bring joy and love to Team DETS and the patients when needed. I love meeting new people, especially ones who bring me treats or play fetch with me. I love to play fetch.
I'm still potty training and learning not to chew on everything I can get my mouth on.
They say I am a good addition to Team DETS – please say hello when you see me at the clinic – bring treats, but don't tell anyone.